Colors For Your Home's Key Features: Front Door, Trim, and Cabinets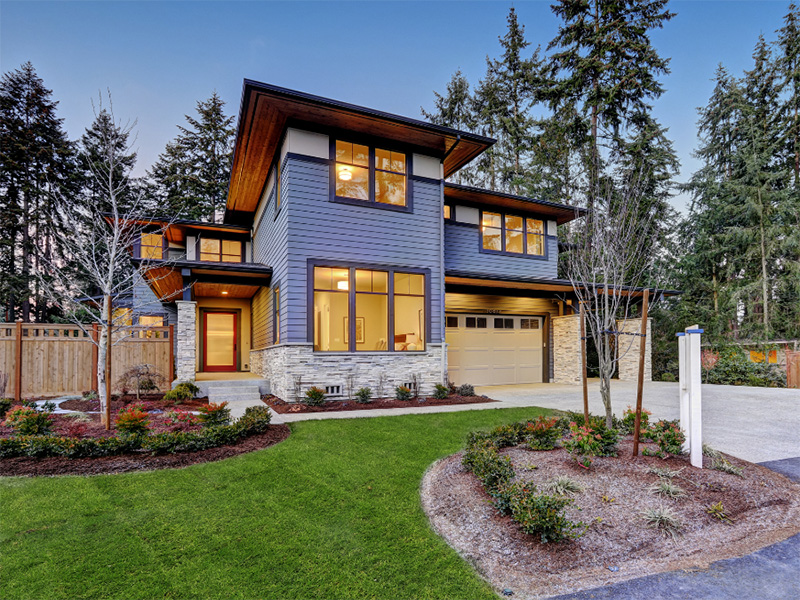 The colors you choose for your home's key features, such as the front door, trim, and cabinets, play a crucial role in creating a cohesive and stylish look for the rest of your house. With so many options available, it can be overwhelming to know where to start. In this article, we'll explore the top color choices and trends for your home's front door, trim, and cabinets, providing you with inspiration and guidance to help you make the best decision. 
Tips For Choosing The Best Front Door Color
As the focal point of your home's exterior, the front door has the power to completely transform the appearance of your house. Choosing the perfect color for your front door can make your home stand out, adding curb appeal and a welcoming touch. It's recommended to select a front door color that complements your house exterior.
Your front door is one of the first things people see when they come to your home (Pirnar) and it sets the tone for the rest of your property. A fresh coat of paint can breathe new life into your front door, but choosing the right color can be a daunting task. Here are some tips for choosing the best front door color to enhance your home's appearance and make a lasting impression.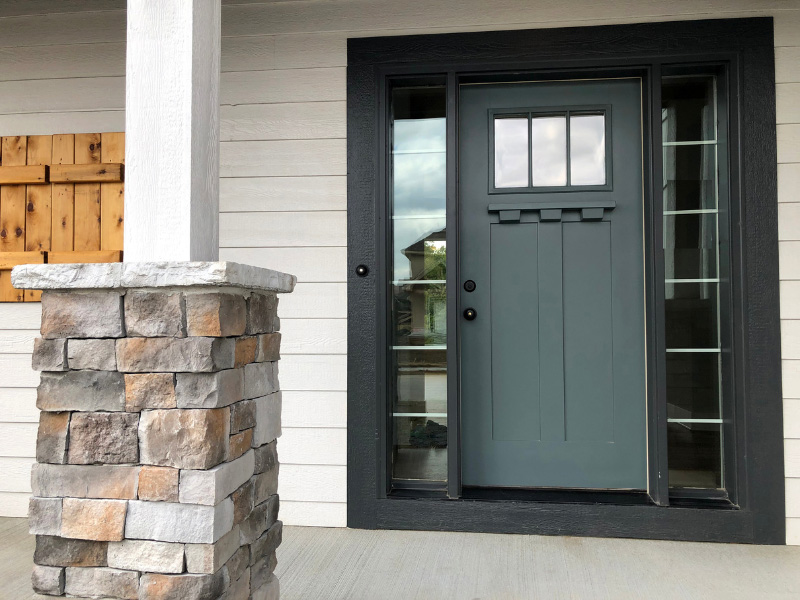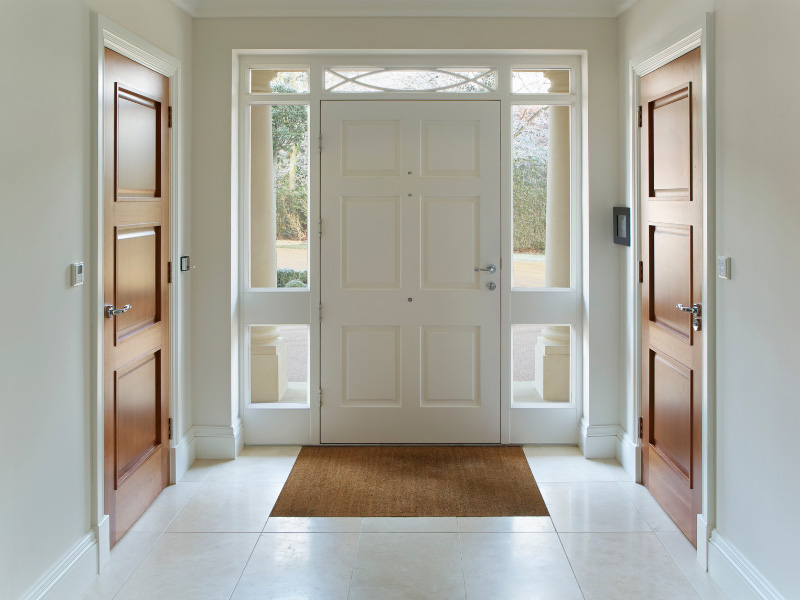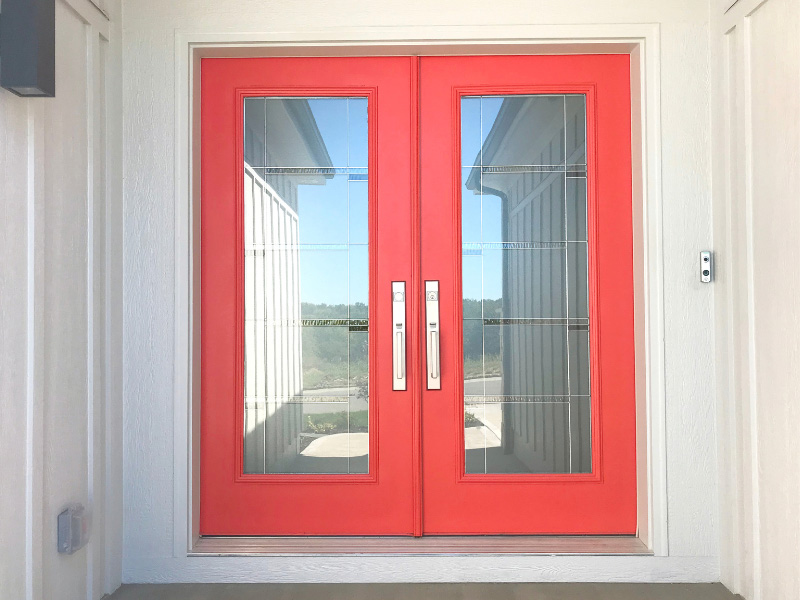 Consider Your Home's Architecture
The first thing to consider when choosing a front door color is your home's architectural style. A classic white or black door can complement any style of home (Paramount Builders), from a Victorian to a modern home. For traditional homes, colors like navy blue, forest green, or rich burgundy can add a touch of elegance. For contemporary homes, brighter shades of red or yellow can add a pop of color.
Look At Your Surroundings
The second tip for choosing a front door color is to look at your surroundings. Take inspiration from your landscaping. Choose a paint color that complements your flowers, plants, or shrubs. Consider the color of your home's exterior, select a shade which creates a harmonious color scheme. If you're not sure where to start, a color wheel (Bennett) can be a helpful tool to identify complementary colors.
Pro Tip: If you'd rather do a wooden door with a stain instead of a paint color, there are multiple stain shade options to choose from as well. If you're in the Portland area, contact JK Paint and Contracting to discuss staining for a wooden door!
Think About Your Personal Style
Your personal style is an important factor to consider when choosing a front door color. Do you prefer bold, bright colors or more muted, subtle shades? While complementing the exterior of your home, a front door color should also reflect your personal taste and style (Stacey). If you're not sure which color to choose, take a look at your wardrobe. The colors you wear often can provide inspiration for your front door.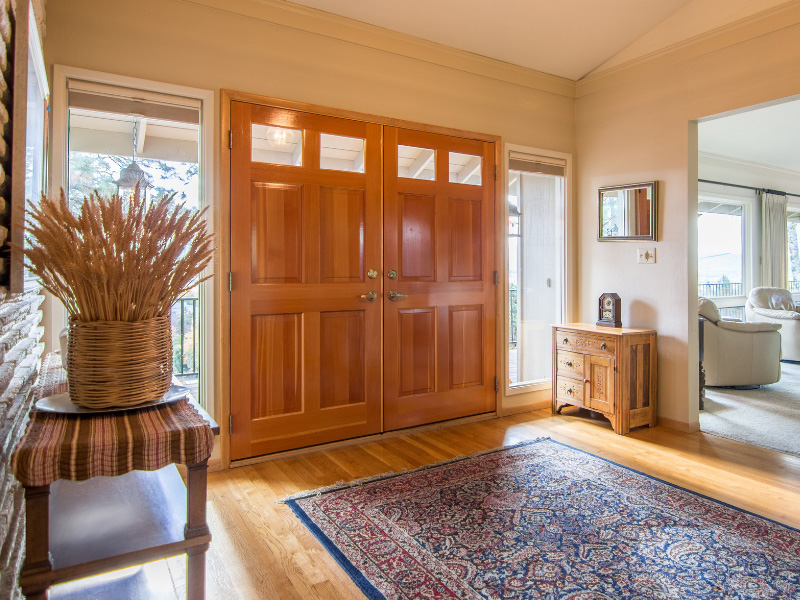 Test The Color
Before committing to a color, it's important to test it out first. Purchase a small sample of the paint color and paint a small area on your door or use a test board (Morgan) that's the same material as your door. Observe how the color looks in different lighting conditions and at different times of the day. This will help you determine if the color is the right choice for your home.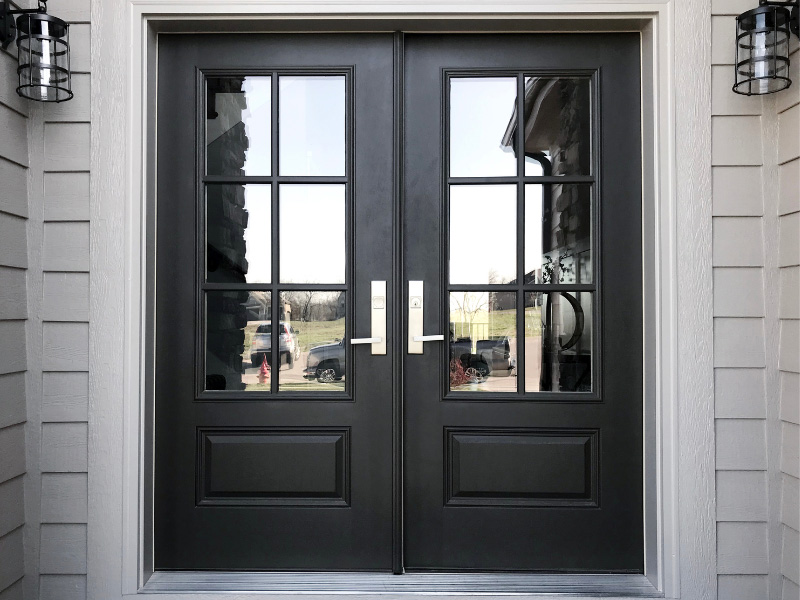 Pro Tip: We recommend also preparing the test surface and using primer, to get the most accurate color results.
Consider The Paint Finish
Trending Paint Colors For Your Interior Or Exterior Trim
In recent years, dark paint colors have become a popular trend (Extra Space Storage) in interior and exterior home design. While many homeowners opt for dark hues on walls, using dark paint colors on trim is a trend that has gained significant popularity. Dark trim can add depth and drama (Turner) to a room or the exterior of a home, and it's a versatile option that can complement a wide range of styles. Whether you're looking to create a traditional or modern look, dark paint colors on trim can transform your space and create a stunning aesthetic.
Creating Contrast And Depth With Trim
In 2023, homeowners are still seeking ways to add depth and contrast to their living spaces, and one popular trend is painting trim darker than the walls (Shaughnessy). By creating a contrast between the walls and the trim, homeowners can draw attention to specific areas of the home, such as door frames and windows, and create a more dynamic and layered look. Painting trim with a dark hue that's multiple shades darker than the walls (Sharper) can add a sense of richness to a space. This trend of using dark trim colors for home decor has been popular for several years, and it shows no signs of slowing down.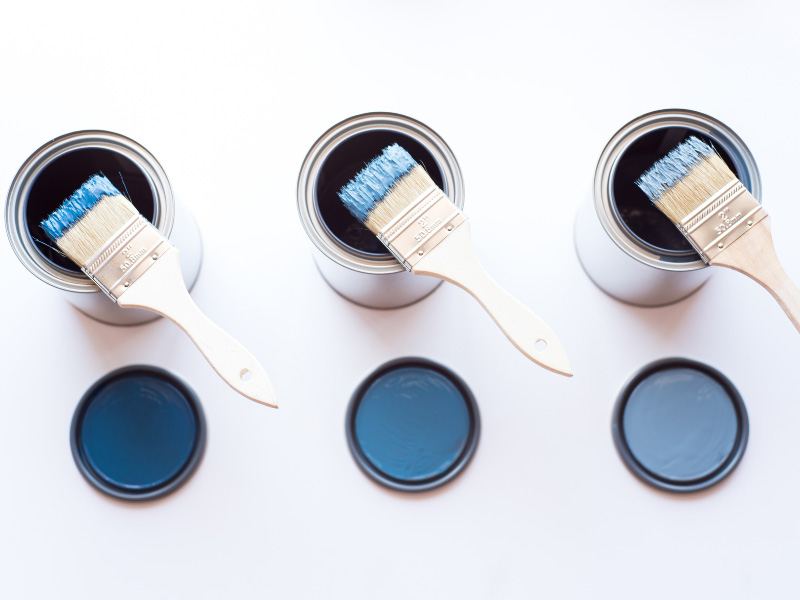 Pro Tip: Staying away from depth is fine too. Instead of painting the walls and trim separate colors or shades, you can paint them the same exact color for a seamless flow from room to room (Pickett). If you're wanting a tiny bit of contrast while still using the same color, opt for using a paint finish on the trim that is different from the paint finish on the walls.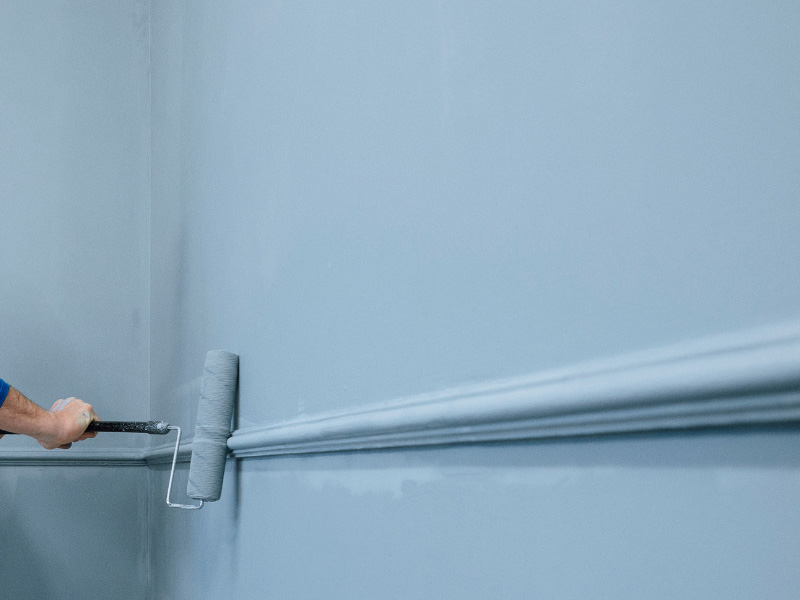 Dark Trim Colors To Use
Homeowners don't have to limit themselves to the color black when it comes to darker trim. There are many other hues to consider, such as charcoal, deep blue, burgundy, night watch green, deep pine green and so on. Any dark color that goes with your interior or exterior walls will work.
Pro Tip: If your walls are a light blue color, opt to use a dark blue for your trim. Using the wall color in different shades on the trim looks aesthetically pleasing in any room or on a home's exterior.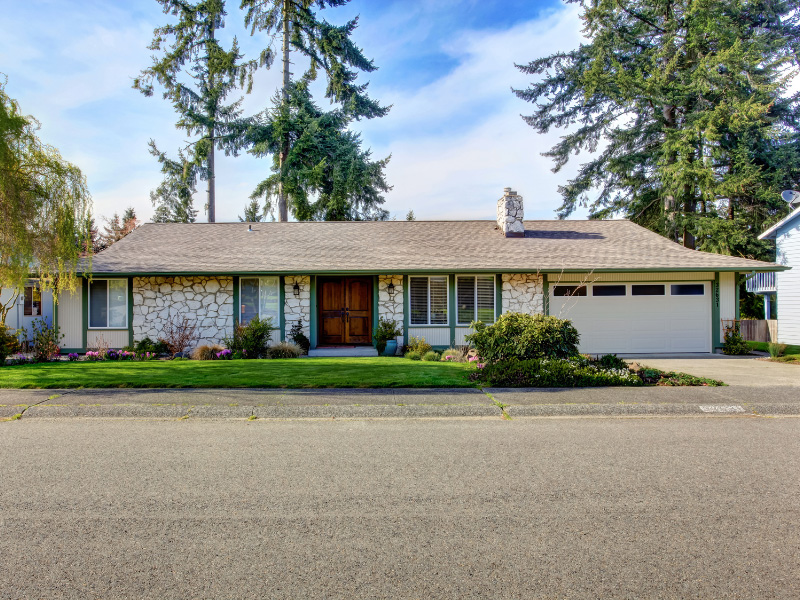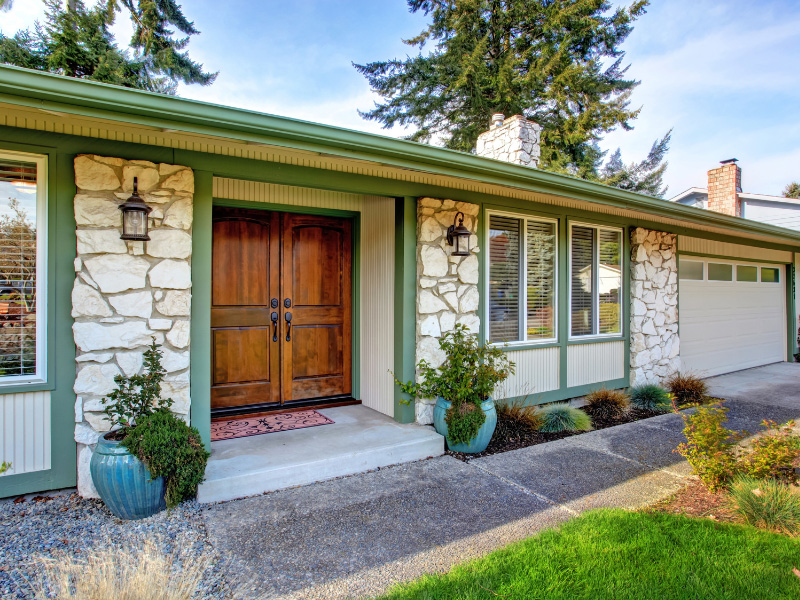 Beautiful Cabinet Paint Colors
Whether you're updating your kitchen or your bathroom cabinets, the color you choose can have a big impact on the overall look and feel of the space. White has always been a popular color choice for cabinets (Rose), as it can create a clean and bright atmosphere. However, if you're looking for something a bit more unique, darker shades of blue, green, and gray can add a pop of personality to your space.
Why Choose Dark Colors For Cabinets
Darker cabinet colors are a growing trend (Flaxman). There are several benefits to painting cabinets with darker colors, including the fact that messes and scratches are less noticeable on darker surfaces. The kitchen and bathrooms are high traffic areas and these cabinets are always being used, so it makes sense to pick a color that hides imperfections.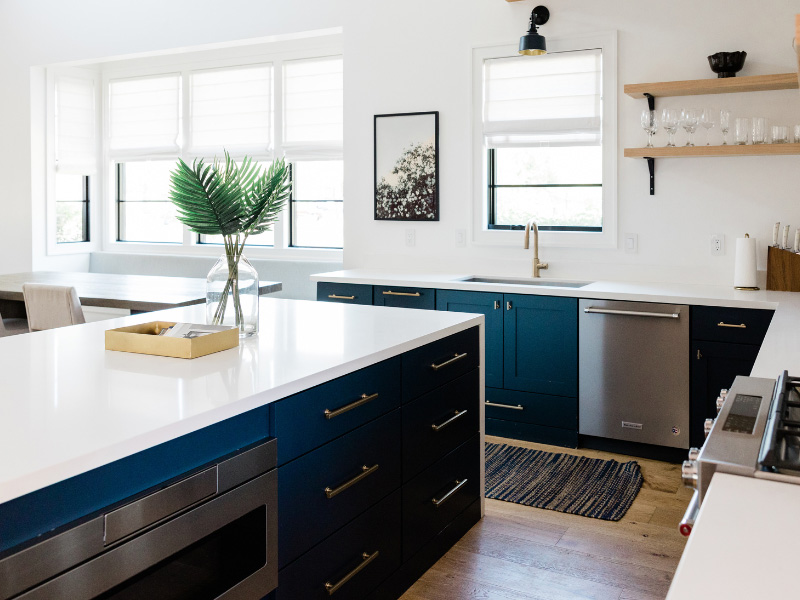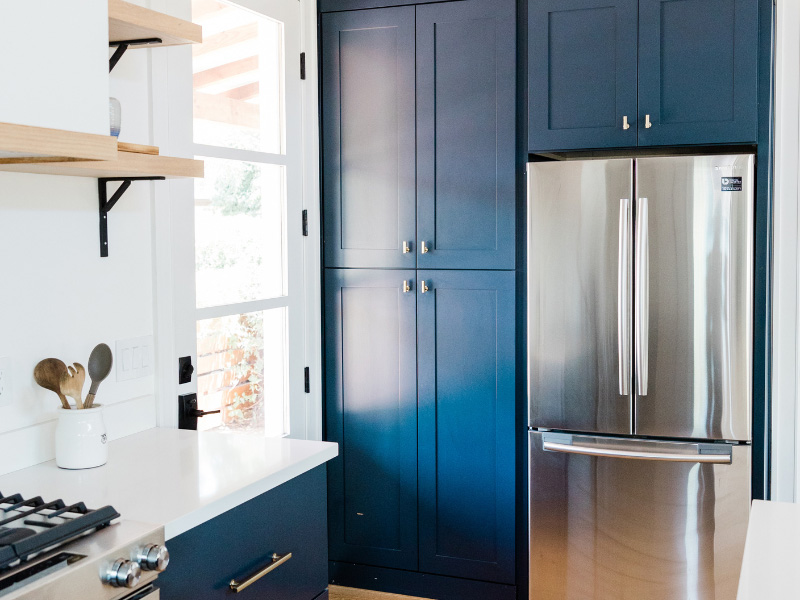 In addition to being practical, darker colors can create a luxurious and rich ambiance. They also offer a great opportunity to color zone the kitchen and separate rooms by color. By incorporating darker hues in your home's design, you can create a more dynamic and layered look, and highlight bolder colors to make them stand out. Overall, dark cabinet colors are a great way to add depth (C&C Cabinets), contrast, and richness to your living space.
Transform Your Home With Paint
Choosing the right colors for your home's key features is an important decision. By considering the style of your home, as well as your personal preferences, you can find the perfect colors to create a cohesive and stylish look. Whether you're looking to add a pop of color or create a warm and inviting atmosphere, the right colors can transform your home and enhance its overall beauty.
Professional Painting Services In Portland, OR
Does painting your home's key features sound like a large task? If you need painting services in Portland, OR, or the surrounding cities, contact JK Paint & Contracting to help with your project. We'll ensure that your door, trim or cabinets turn out beautiful!