Siding Services In The Portland Area
Looking for commercial or residential siding replacement and repair companies who service the Portland Metro Areas of Oregon? JK Paint & Contracting is proud to partner with our sister company, Sister Siding, for all your siding needs.
Residential Siding
Updating and renewing home siding will not only restore your home, but also help avoid common siding issues found in the Pacific Northwest. House siding repair can prevent the onset of damage from pests and harsh weather elements. If you'd like to better protect your home, Sister Siding's house siding installers are ready to assist you.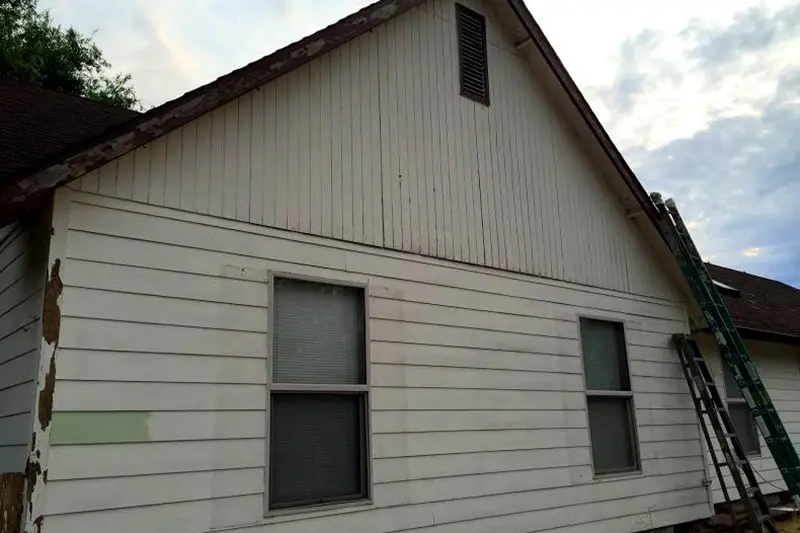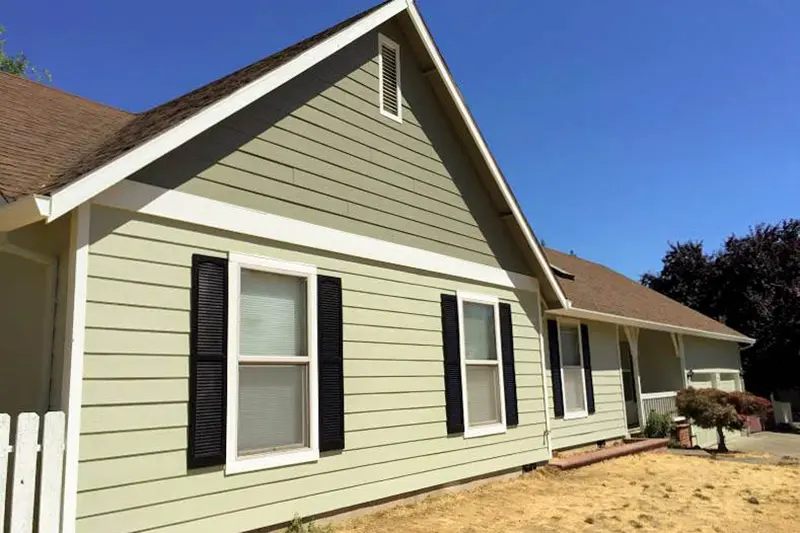 Commercial Siding
Protect and enhance your commercial building with new and improved siding that'll last for years to come. Whether you're wanting to restore an older structure or looking at siding companies for new construction, Sister Siding is a trusted commercial siding contractor that knows how to work on projects big and small.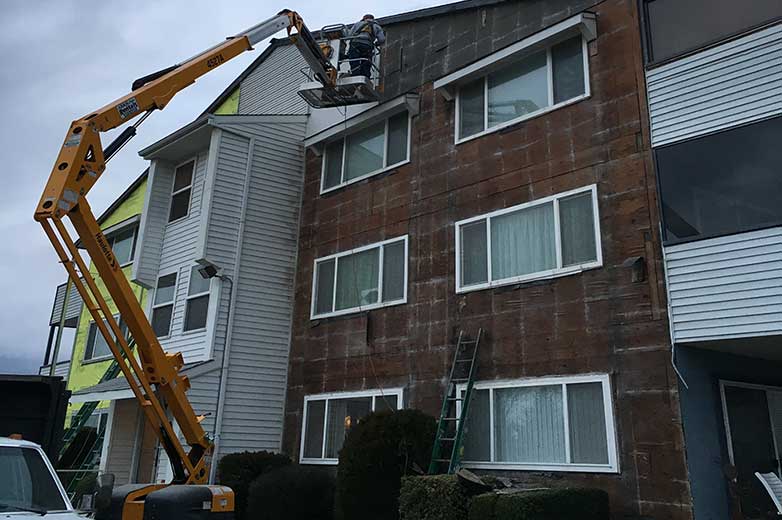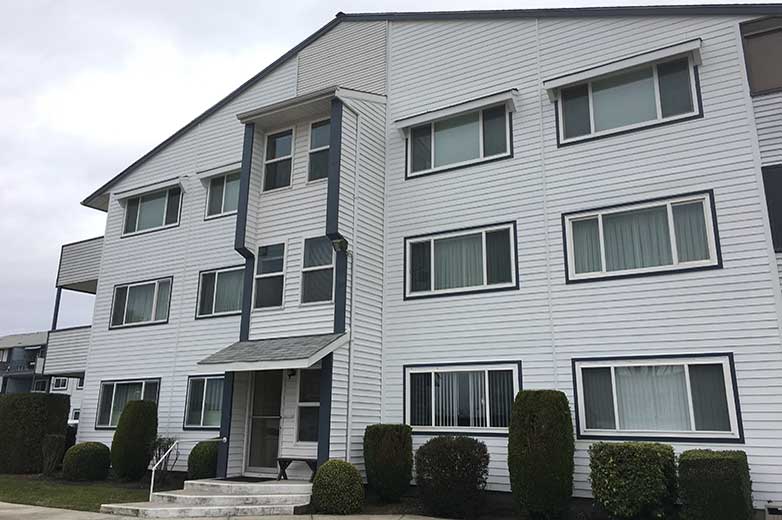 Don't hesitate to ask about our financing options for commercial and house siding replacement and repair!
Commercial & Residential Siding Process
Our team of trained siding repair and installation experts will walk you through every step so you can not only understand the siding process but also feel good about making a decision to work with us.
We'll schedule a free estimate that includes a moisture and water-run off inspection,
You'll get to meet with our project manager, Lucas.
We'll get your project scheduled.
Materials will arrive at your home.
At the time of installation or repair, our siding professionals will start the project by removing the existing siding.
We will inspect the framing and plywood sheathing for moisture intrusion and dry-rot.
Rotted areas will be repaired as necessary.
The structure will be sealed with moisture guard wrap for protection.
Flashings will be installed.
Decorative trim & new siding will be installed.
High quality Urethanized Caulking will be put into all water exposed cracks and seams.
High quality Sherwin Williams Paints will be applied to all paintable surfaces.
All debris gets hauled away by us, and then we do a final clean up & walk-through.
Why Choose Us For Siding Installations & Repairs?
In conjunction with Sister Siding, we are committed to providing outstanding customer service and an unmatched siding and installation completion. As a family owned Siding Company, our projects are all managed by a single person from initial bid to finalized product without the runaround that could happen in a large siding company. Our siding installation crews are on time and held accountable through every step of the siding process. We value integrity over having an unhappy or unsatisfied customer and would prefer to earn a solid reputation for being a contractor that people can rely on.
Family Owned & Operated
Every project is managed and finalized by our project manager who can assist you in a smooth and stress free siding process while upholding our values for a quality siding installation or repair.
Quality
Sister Siding only uses quality siding materials alongside the correct siding installation equipment so you can have the best end result possible.
Licensed & Insured
Our professional siding installers are both licensed and insured in the state of Oregon so you can trust your siding project will be completed with convenience and ease.
Reassurance
The employee led crew at Sister Siding knows how to work alongside other contractors and subcontractors on large projects to deliver a job well done on both commercial and residential siding jobs.
We Are Warrantied
You can trust that the work will be completed right the first time with clear communication and attention to detail. However, in the unlikely event of a siding mishap you can also trust us to make things right.
Reliable Team Members
We rely on our year-round, in-house crew to ensure siding project needs are met in every season for worry-free siding repairs and installations.
Honest Assessments
We will evaluate the damage on your project and recommend the best solution for a long-lasting remedy to your house siding repair or replacement needs.
Efficiency
Our siding installers are flexible with schedules and perform the siding task at hand in a timely manner, while still ensuring that you receive a superior siding result that protects your home and makes it look like new!
Siding Repair & Replacement
Siding life expectancy not only depends on the siding material used, but also the care, surrounding climate, and age of the siding. Whatever your situation and no matter how small or large the siding repair project may be, you can trust Sister Siding contractors to be honest and timely with the required repairs. After our initial inspection, we will explain what kind of siding repair and installation service is necessary to fully restore your home's siding.
Full Siding Replacement
Even with the best materials and maintenance, siding doesn't last forever. If your siding hasn't been updated within the last 30 years, it might be time for new siding. Depending on the type of siding used on your home and its condition, a full siding replacement isn't always required. If your siding only has a few signs of wear, you can go forward with minor siding repairs instead. An exterior siding inspection will clarify if and when a full siding replacement is necessary or not.
In the event that your home or facility does need a total siding restoration, we can remove the old siding and install new walls for a full siding replacement. Renewing your siding will update the look of your building and also give it added protection against weather and pests while improving structure insulation for better energy efficiency.
Siding Repair & Replacement For Gaps, Cracks & Holes
Has your siding been attacked by external elements? Storms in the Pacific Northwest can present wind, rain, and hail, which are all able to damage siding with holes and gaps. High heat temperatures can also cause certain siding materials to bend and crack. Likewise, pests can also create holes and gaps in siding. All of these issues can lead to large insulation issues and water damages which can lead to larger issues if left untreated.
Contact us to repair siding cracks, siding holes, and gapping before the issue escalates to something worse and more costly. Have a different type of siding repair need? Tell us about the issue and we'll let you know what we can do to help keep your home, or other structure, safe.
Siding Rot Repair & Replacement
Both dry and wet rot are forms of fungal decay that permeate wooden structures exposed to water damage. Dry rot spreads while wet rot festers where the moisture is located. These types of wood rot can destroy an entire building when left untreated for a long period of time. Depending on the severity of the issue, the rot may also be dangerous to your health. Constant moisture is unavoidable in the Pacific Northwest, so if you suspect water damage in your home, it's wise to have the problem resolved before it becomes a more costly project in the future.
The rot will be treated so it doesn't return and we will also remove old siding in the area to replace it with new siding panels for added protection. If you would like us to do an inspection of your home for suspected wood rot or moisture damage, contact us to get started.
We'll Help You Prevent Future Siding Damages
Sister Siding primarily uses fiber cement siding for new siding installations and siding replacements. This type of siding material is pest resistant, fire resistant, moisture resistant, and rot resistant. We only use quality siding materials so that you can be confident in having durable siding that is long lasting and will protect your home for years to come.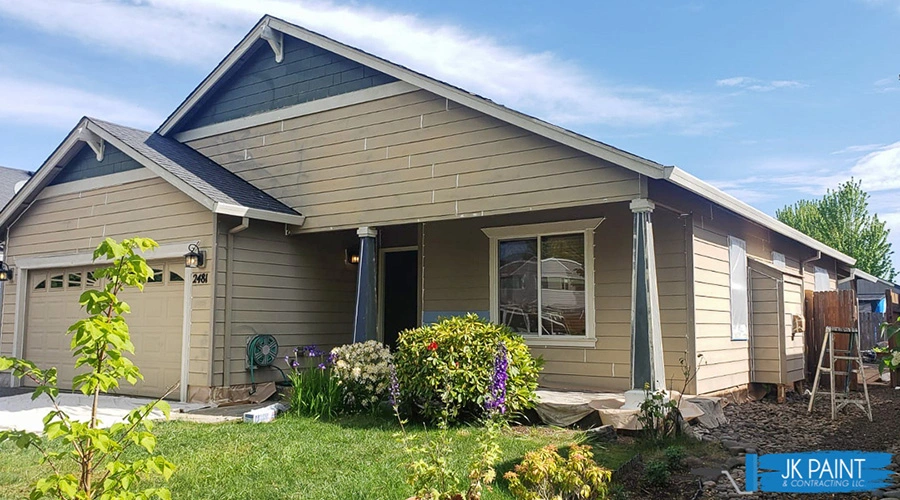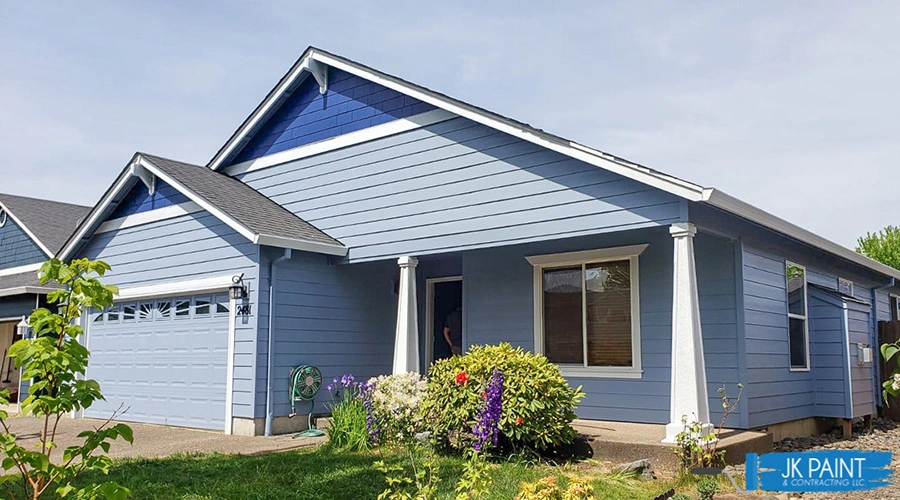 Need To Repaint Your Siding?
Does your siding need a new paint job? Our professional exterior painters at JK Paint & Contracting can help with all your siding paint needs. Whether it's removing lead-based paint, re-painting a worn out structure, or just changing the color of your siding for a new look, we provide painting services to both residential and commercial structures.
Need your interior painted too? From interior custom designs to touch-ups and more, our commercial and house painters can tackle all kinds of interior paint projects! Check out our painting pages for more information, or contact us to get started!
Safe & Certified Lead-Based Paint Removal
Does your siding contain lead-base3d paint? JK Paint & Contracting, is licensed and EPA approved by the state of Oregon as a lead–safe certified contractor. We can easily make your home, or other structure, safer with our lead paint removal services and proceed to make it look brand new with fresh coats of lead-free paint.
When dealing with a home or facility built prior to 1978, the State of Oregon requires a certified lead–safe contractor. Our certified employees are trained, protected and properly equipped with EPA and OSHA–approved lead removal equipment and respirators to ensure their safety. We've worked vigorously to ensure our painting professionals can complete lead-related paint jobs with the same level of efficiency and accuracy as any of our other projects.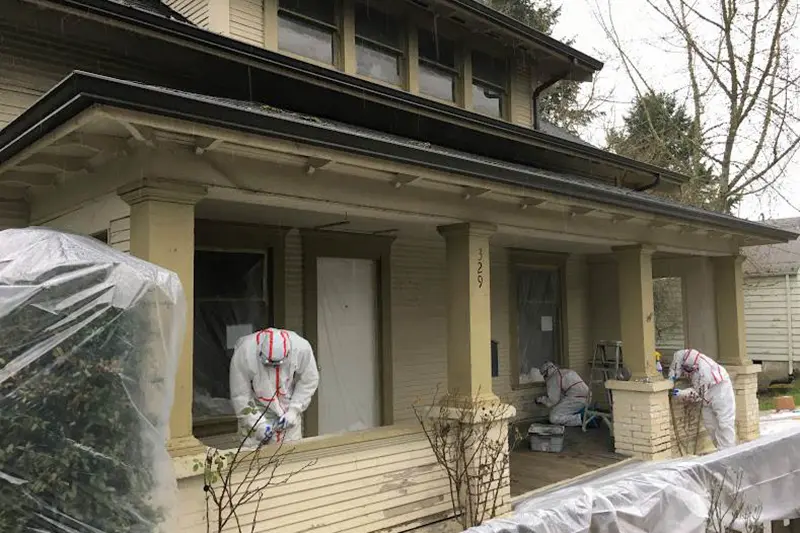 EPA Certified Contractor
We have worked on numerous projects involving lead-based paints. OSHA has visited our lead paint job sites and been impressed with our compliance to their rigorous safety regulations. Safety and cleanliness are our top two priorities when we reach a job site, and that holds true for lead removal as much as it does for other exterior or interior painting services.
JK Paint & Contracting is an EPA certified contractor offering lead paint removal services to Portland, Oregon, and its surrounding areas. These locations include Newberg, Sherwood, Tualatin, Lake Oswego, and the entire Portland-Metro area. Call our lead paint removal experts for a no obligation quote.
Our Preferred Siding Materials
Fiber Cement Siding
JK Paint and Sister Siding want to ensure a quality result with every siding installation and repair. This is why we use fiber cement as our primary material for siding solutions. Fiber Cement is the top material used to side houses in the United States. It is a composite mixture of water, sand, and cellulose wood fibers. The final product is designed to mimic wood and you can mold it into any pattern, as well as paint or have it finished to your liking. One of the main reasons Sister Siding uses fiber cement as a preferred siding material is because of it's quality and durability. Fiber cement is able to withstand extreme weather elements, as well as being moisture resistant, non-flammable, and low maintenance, it is also resistant to all kinds of pests and insulation issues. It is the best siding material for homes and other buildings in the Pacific Northwest that are often exposed to wind and rain.
What Brand Of Siding Do We Use?
Sister Siding uses Hardie Plank Fiber Cement Siding and Allura Fiber Cement Siding for siding repair and replacement projects. James Hardie siding is one of the most well known siding brands in America, due to it's outstanding performance and design options. Similar to Hardie Plank, Allura siding is both durable and offers a variety of siding design options for every home. We only uses the best quality products for siding installations so customers are satisfied with our work and left with siding that lasts.
Other Types Of Siding We Install
Stone Veneer
T1-11
Cedar Siding
Cedar Shake
Cedar Tongue and Groove
Clear Cedar
Soffits
Decorative Trim
Decorative Exterior Posts or Beams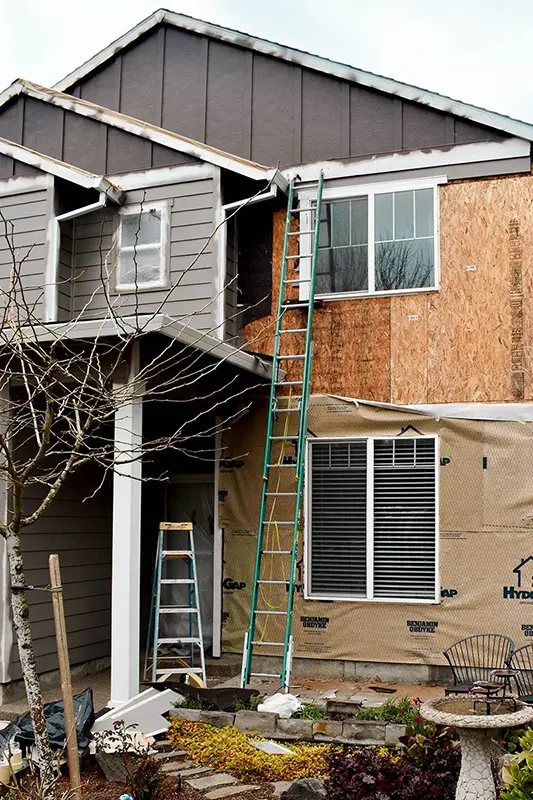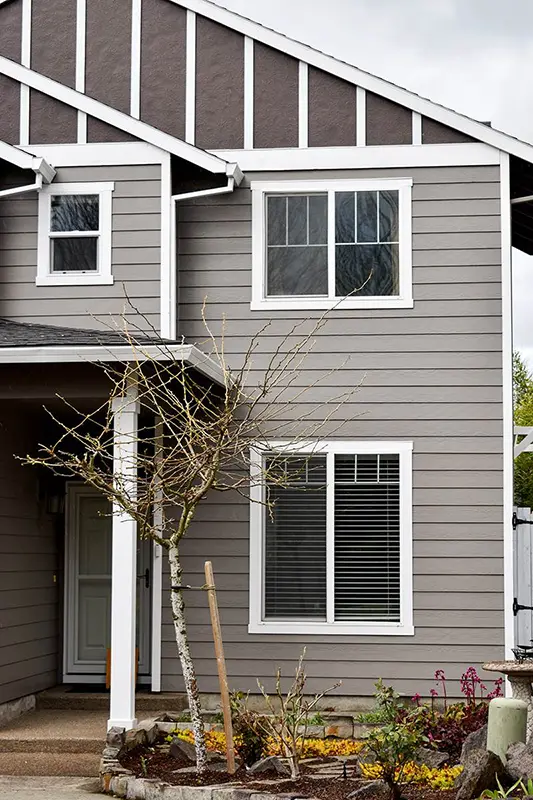 Free Estimate – Free Moisture Inspection – Free Water Seal Inspection
What Is A Moisture Inspection?
Using a non-invasive moisture meter, our siding experts can test the surface of your siding to see what level of moisture is or isn't behind its outer layer.
What Is A Water Seal Inspection?
Sister Siding will inspect all caulking as well as roof kick-out flashings, roof fascia flashings, z-flashings and butt-joint flashings to ensure that the home is properly water sealed.
Why Is A Moisture & Water Seal Inspection Necessary?
After each inspection, Sister Siding will give recommendations to the building owner based on what was found so that no surprise water damages creep up during the siding installation.
View Our Siding Portfolio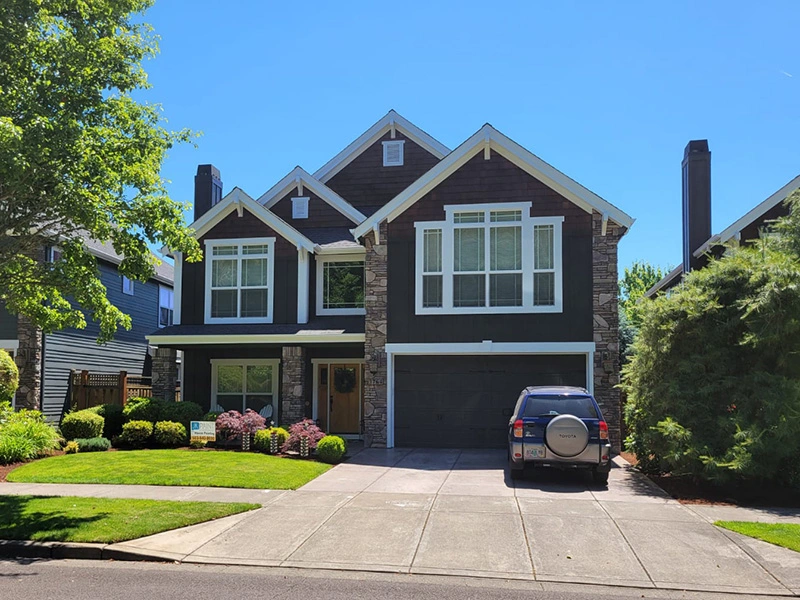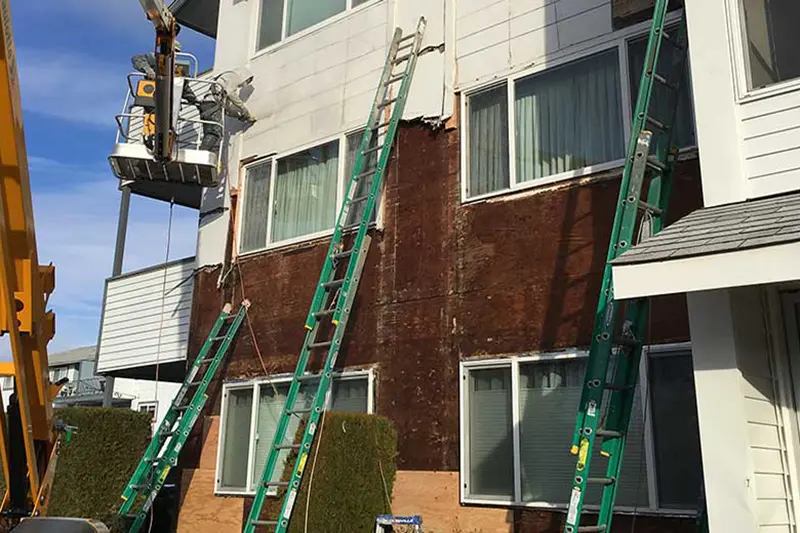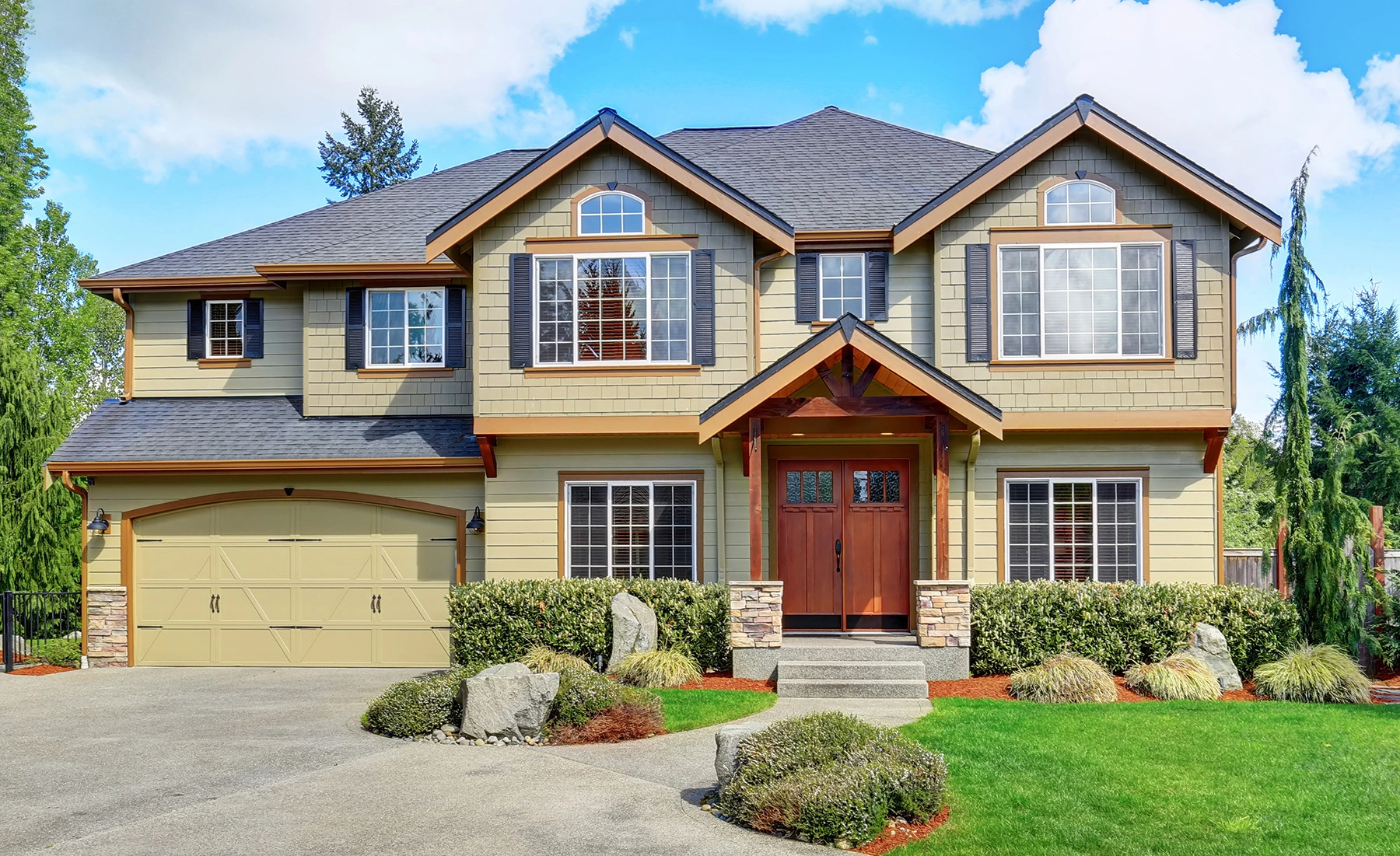 Our Siding Services
Wood Rot Repairs (Dry Rot / Wet Rot)
Siding Repairs
Commercial & Residential Siding Replacement
Commercial & Residential Siding Contractor Services
Other Services We Offer At JK Paint & Contracting
Exterior Painting
Interior Painting
Commercial Painting
Lead Paint Removal