Enhance Your Home's Interior With These Best Decorative Paint Techniques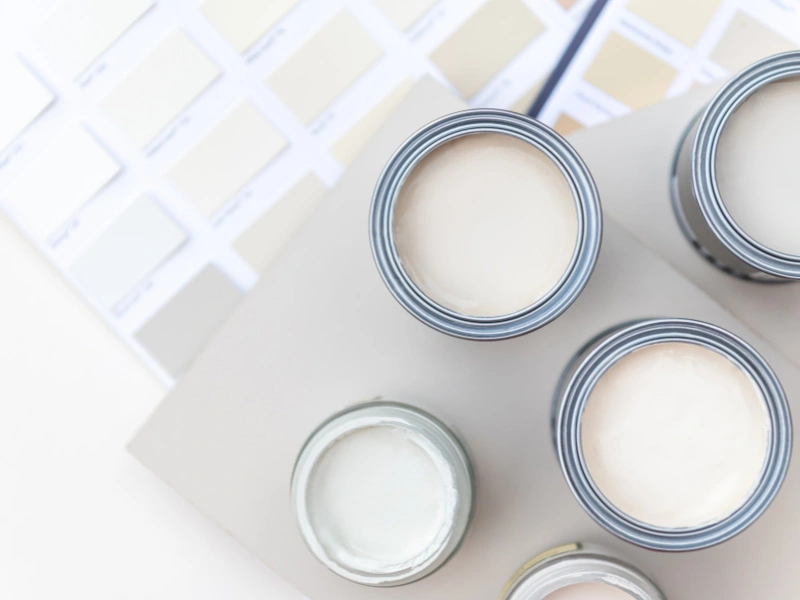 When it comes to interior design, having smooth textured walls in a solid color can make rooms look flat and dull. If you want to add texture, depth, and personality to your room without relying on a full renovation, learn about some of the best decorative paint techniques to use in your home. These techniques are simple and affordable ways to transform your interior design and make your walls stand out.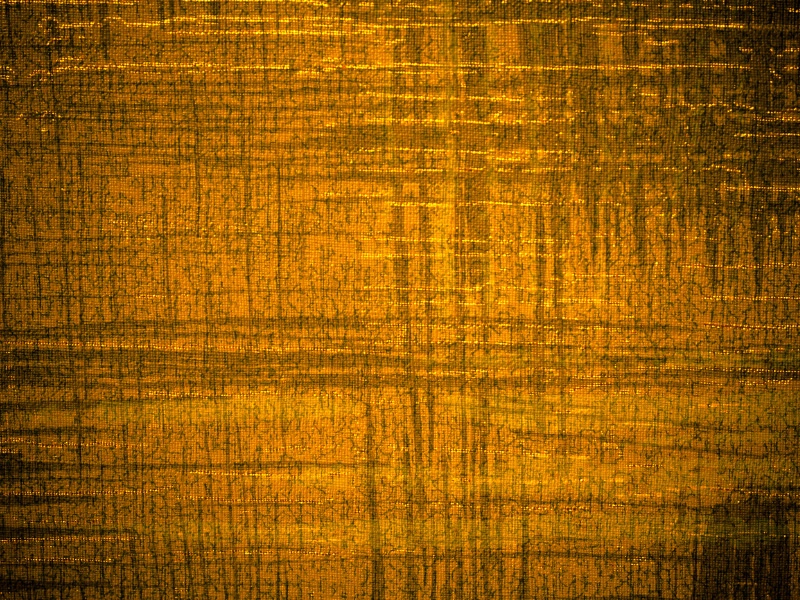 The Strié Technique
Strié painting ("Strié Painting Techniques") is a decorative painting technique that creates a linen-like effect on walls by using a contrasting color finish to the base coat. This technique involves using a large, long-bristled brush to drag the bristles from top to bottom using long and light strokes, creating lines – either horizontal or vertical – on the wall. The technique gets its name from the French word "strie," ("The Best DIY Faux Linen Paint Technique For Furniture") which means to streak. The strié effect adds texture to walls by making them look like fabric. This technique is a great way to transform a room and make it stand out without relying on traditional painting methods.
Strié painting works well in many different settings. The technique can be used to create a subtle and elegant look, or it can be used to make a bold statement with contrasting colors. The strié effect can be done in a variety of colors, making it easy to find the perfect combination to complement your décor. Additionally, strié painting is a relatively simple and inexpensive way to update your home's interior. With a bit of practice and some patience, anyone can master this technique and give their walls a beautiful and unique look.
Color Wash Your Walls
Add softness, warmth, and charm to your walls with the color wash technique. Thin or lighten your paint with glaze (Clausen) to create a "wash" of color that overlays on top of existing colors. To color wash your walls, paint on a base layer of latex or acrylic paint, mix a second contrasting paint color with latex glaze, and then use a cloth or sponge to dab the paint and glaze mixture onto the walls in a crosshatch pattern.
Color washing is a popular painting technique that can be used to achieve a variety of looks. It creates a soft, textured effect on walls. The technique is particularly effective when used with a contrasting color, which can help build a more dramatic effect. The color wash technique is an easy and affordable way to give your walls a fresh new look, and it can be done to match your personal style and preferences. Whether you are looking to create a warm and inviting atmosphere in your dining room or add a touch of elegance to your living room, the color wash technique is an excellent option to consider.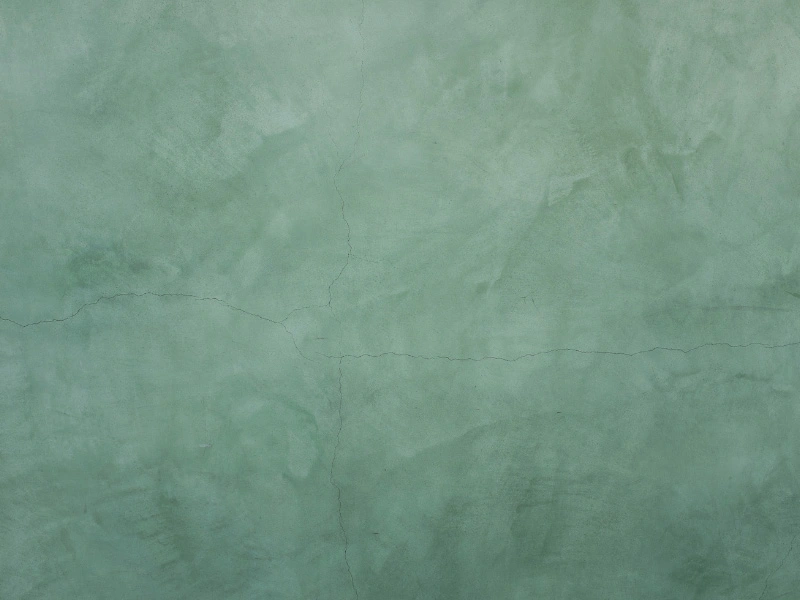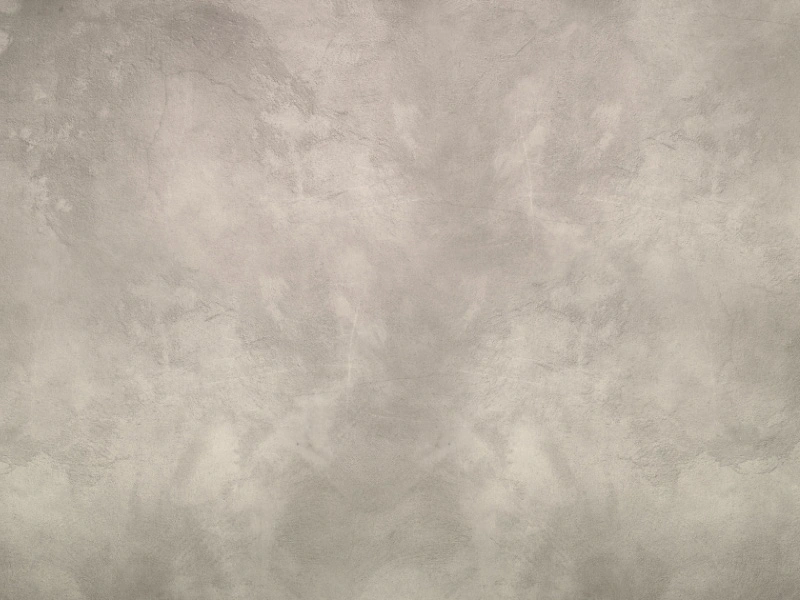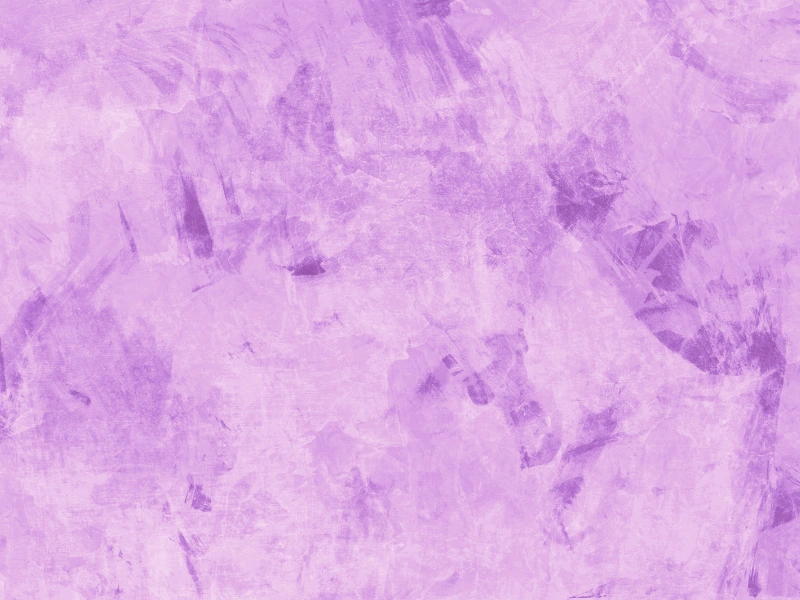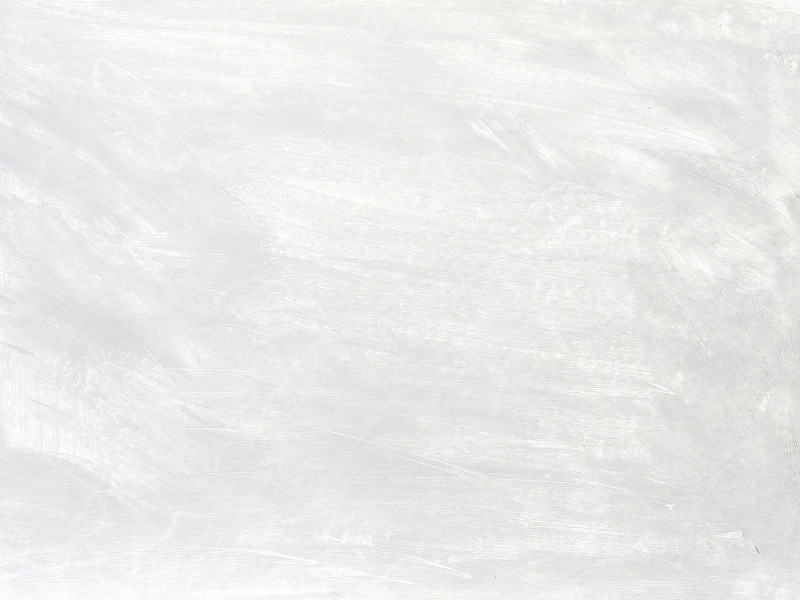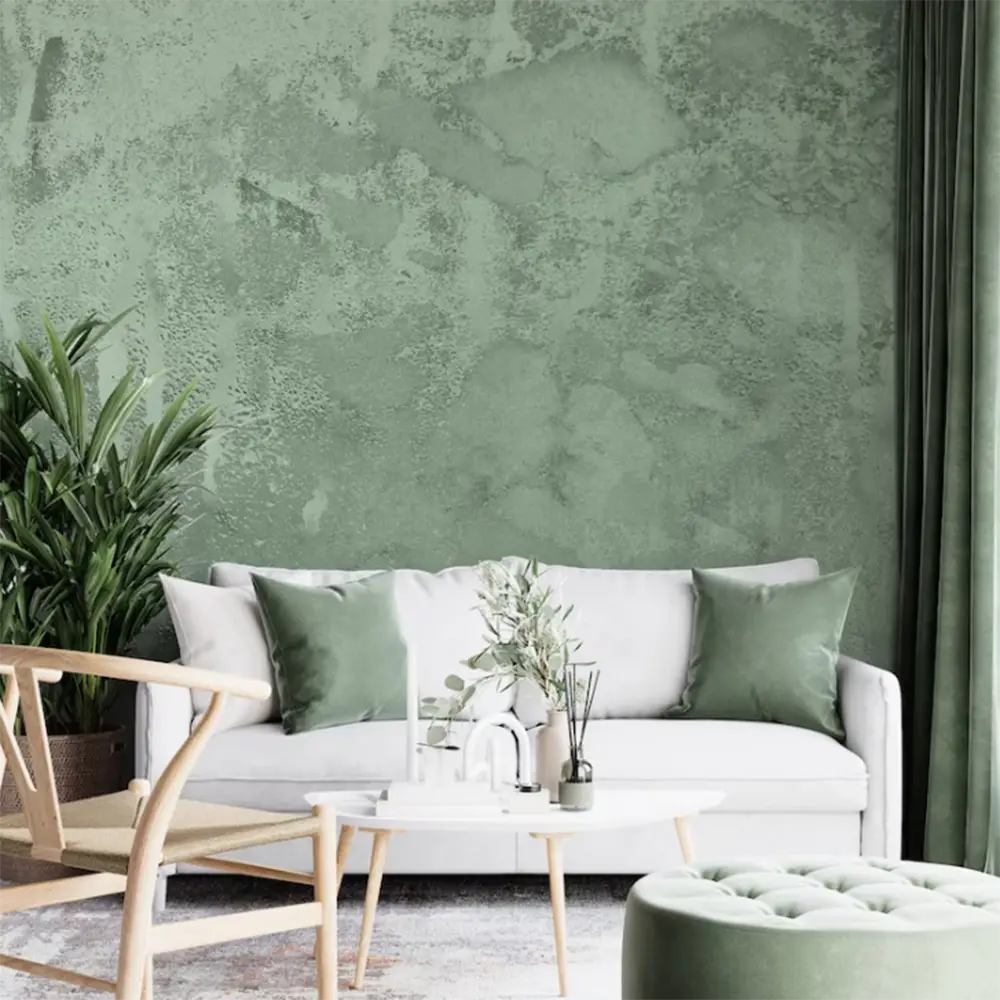 Painter's Tape Designs
Painter's tape designs ("Painter's Tape for Patterns") are a creative way to add a modern touch to any room in your home. This technique involves using painter's tape to create intricate geometric patterns on your walls. Once you have your design in place, you can paint each section in a different color to create a vibrant and unique look or simply paint over the design in a single shade. Then, remove the painter's tape while the paint is still damp and let the design dry.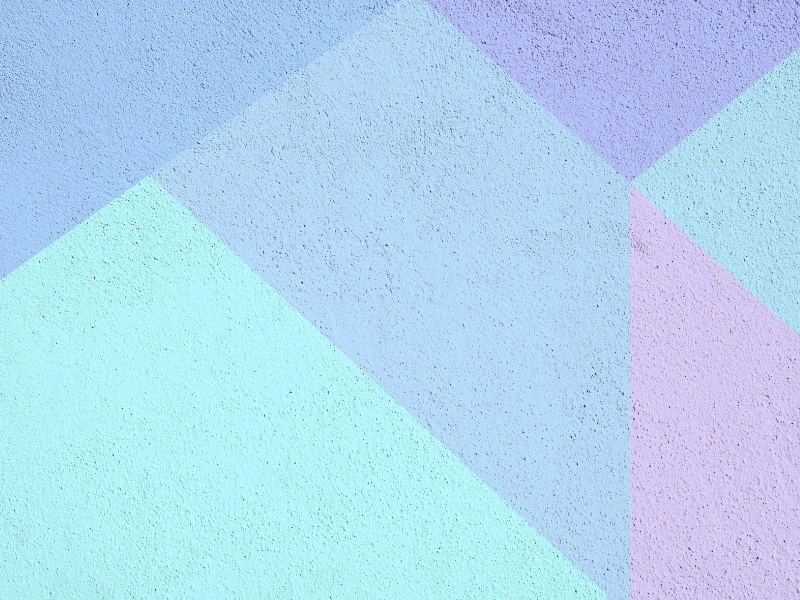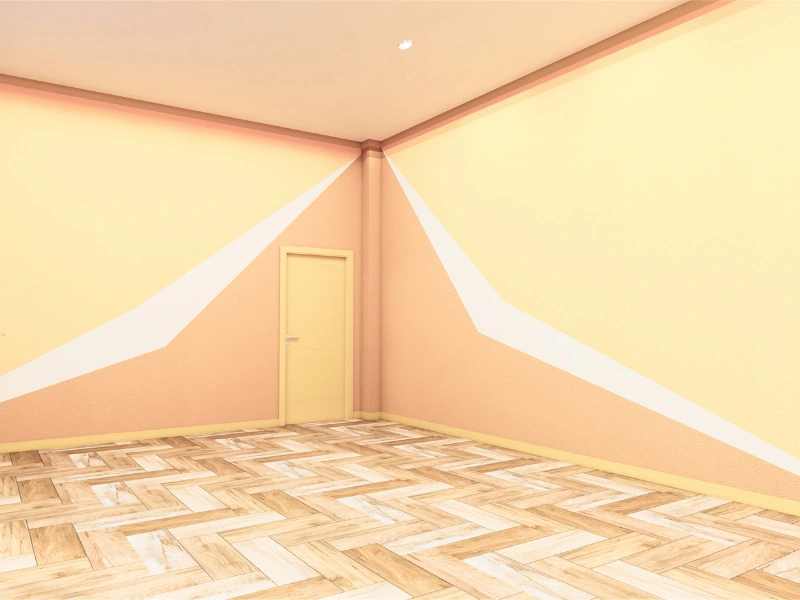 There are endless possibilities for the designs you can create using painter's tape, from simple squares and triangles to more complex shapes like hexagons or diamonds. The technique is simple to master, and the results can be stunning. Painter's tape designs are an excellent option for anyone who wants to add some personality to their walls without committing to a more permanent solution. They can be easily painted over if you decide you want to try a new design in the future.
Other Inexpensive Ways To Update The Interior Of A Home
In addition to these paint techniques, there are other inexpensive ways to update the interior of a home without undertaking major renovations. Some simple but impactful ways to refresh your home include the following.
Rearrange Furniture
Rearranging furniture is a simple yet effective way to update the interior of a home without spending any money. By experimenting with different layouts, you can create a new look and feel in your home. Moving furniture around can also help to optimize the flow of your space and create a more functional and inviting environment. Whether you're swapping out a few pieces or completely rearranging your living room, rearranging your furniture is an easy and inexpensive way to give your home a fresh new look (Hendrix).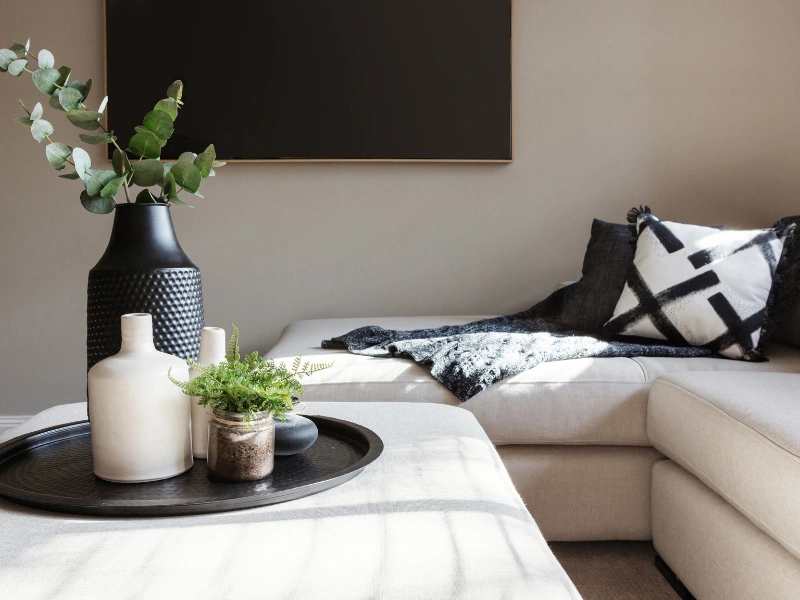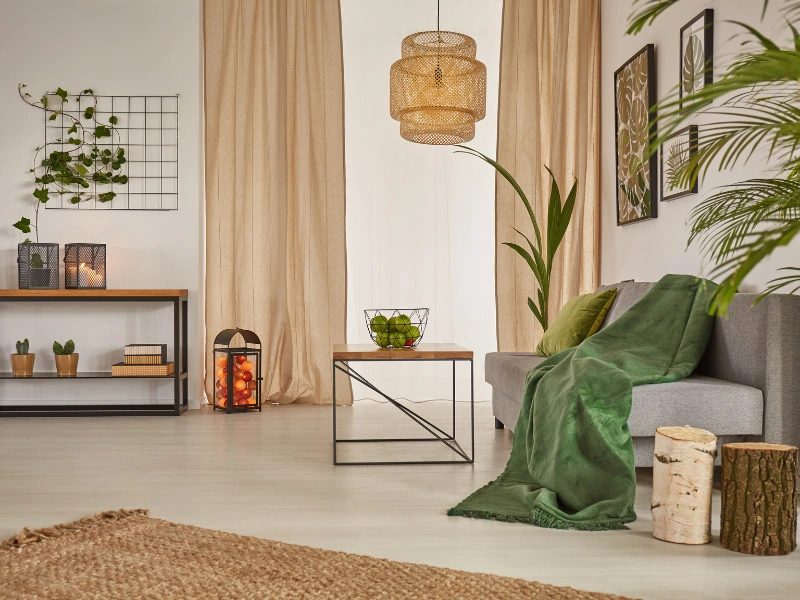 Add Textiles
Adding textiles (Mastroeni) is an affordable way to update the interior of a home. By incorporating new pillows, curtains, throw blankets or rugs, you can add color and character to your living space. These soft furnishings can help to create a cozy and inviting atmosphere in your home, while also serving a practical purpose. By swapping out old textiles for new ones (Grefe), you can refresh your home and give it a whole new look without breaking the bank. Whether you opt for bold and vibrant patterns or soft and muted hues, adding textiles is a great way to infuse your home with style and comfort.
Create A Gallery Wall
Creating a gallery wall (Heath) adds interest to the walls of your home. By displaying a collection of art or family photos, you can showcase your personal style and create a focal point in your space. A gallery wall can be composed of a mix of different frames, sizes, and colors (Crate & Barrel), or you can opt for a more uniform look by using frames of the same style and color. You can also experiment with different layouts to create a unique and eye-catching display. Whether you choose to hang art, photographs, or a combination of both, creating a gallery wall is a fun and creative way to update the interior of your home.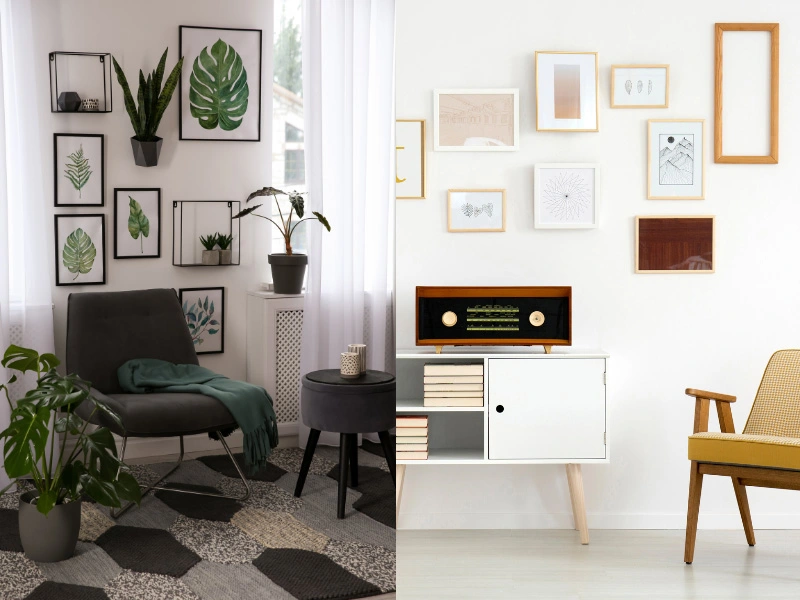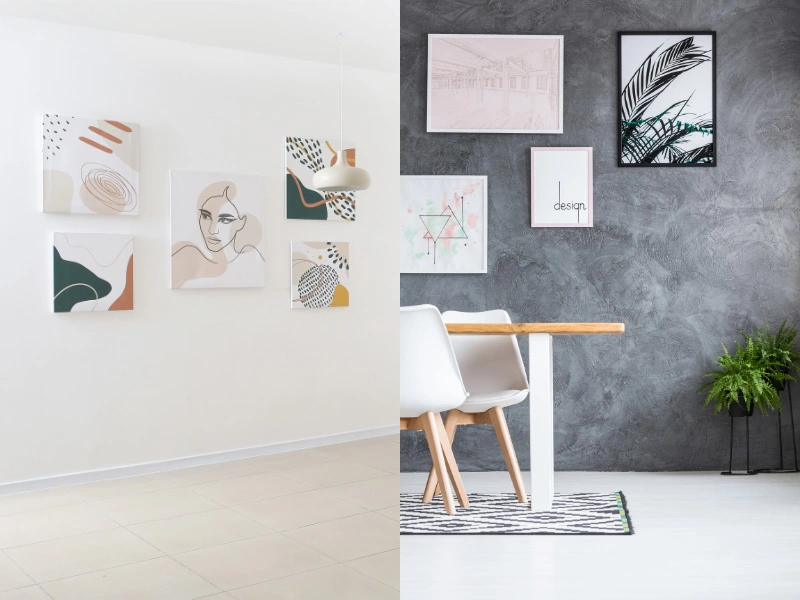 Declutter
Decluttering (becker) can update the interior of any home. By removing excess clutter and organizing your space, you can create a clean and inviting environment. Decluttering can involve getting rid of items that are no longer needed or useful, or finding new storage solutions for items that you want to keep. Removing clutter can help to make your space feel more open and spacious, and can also make it easier to keep your home clean and tidy (Organize My House). By taking the time to declutter your home, you can create a more calming and peaceful environment (Mind, Body and Soul) that is conducive to relaxation and productivity.
Add New Lighting
Adding new lighting or altering your current lighting fixtures is an effective way to enhance the mood and atmosphere of your home (Radcliff). By replacing outdated ceiling fixtures with modern ones, you can create a beautiful effect that adds extra oomph to your space. Additionally, installing new portable lighting such as table or floor lamps can create a warm and inviting atmosphere (Illuminated Integration) while also adding a decorative element to your home. With so many lighting options available, it's easy to find the perfect fixtures and accessories to suit your personal style and needs.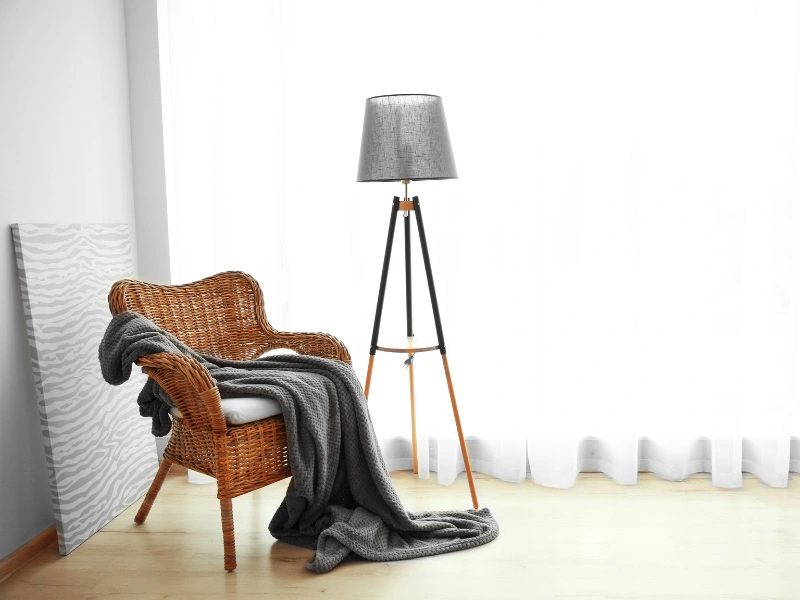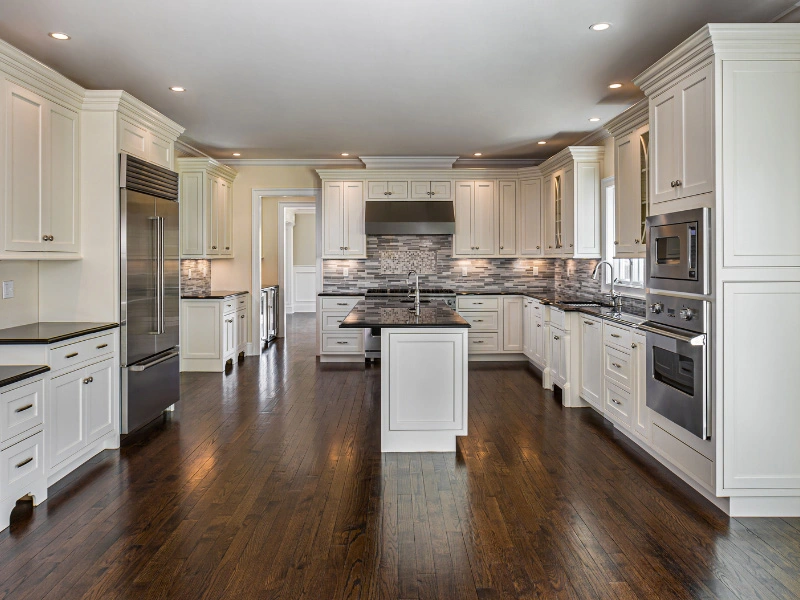 Replace Hardware
Upgrading your cabinet and door handles, light switches, and other hardware is a quick way to renew the interior of your home. By replacing old, outdated hardware (Lovely Etc.) with new handles and fixtures, you can give your home an updated look without spending loads of money. There are a wide range of handle designs and finishes to choose from, including brushed nickel, bronze, and stainless steel (San Diego Hardware). By selecting new hardware that complements your existing décor, you can create a cohesive and stylish look throughout your home. Upgrading your hardware will also add a touch of sophistication (Maria) and elegance to your living space.
Add A Fresh Coat Of Paint
A brand-new coat of paint can instantly transform a space. Add a pop of color with an accent wall, touch up your trim with a clean coat of white paint (The Zhush), paint a single room, or paint the entire house. If you're satisfied with the color of your walls, look for other parts of the home that could use some love, such as your ceiling, kitchen cabinets, or wood furniture.
Find A Professional Interior Painter
If you do decide to go the painting route, JK Paint and Contracting offers professional painting services in and around Portland, Oregon. Our experienced and trustworthy painters can help you choose the perfect paint colors and design to turn your walls into something stunning. Contact us today to discuss your vision!