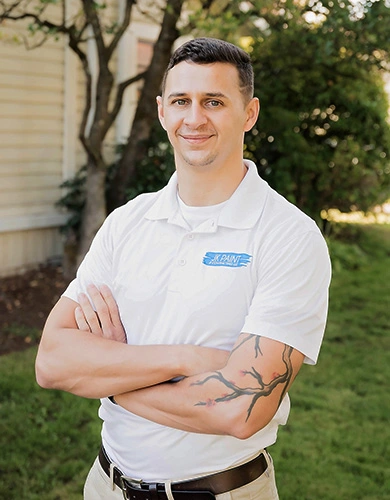 Joe Kelly
Owner
Hi, My name is Joe Kelly. I am a native Oregonian, an outdoor enthusiast, and I love to snowboard. On weekends you'll find me exploring the great outdoors with good friends and my 2 huskies.
In 2013, after several years of working as a professional painter, I took a leap of faith and decided to open my own business, JK Paint & Contracting. I started the business with some simple core values: be the friendliest and most honest painters around, use high-quality paints and paint products, and be the easiest Painting contractors to work with by providing clear and friendly communications and a detailed scope of work. Adhering to this simple philosophy has earned JK Paint & Contracting a 5-star reputation as a trusted painting contractor in the Portland-Metropolitan area. JK Paint & Contracting continues to grow each year and employs multiple crews and office staff to support clients with their largest and smallest residential and commercial painting needs. Everyone on the JK Paint team understands there is nothing more valuable to their future and the future of JK Paint & Contracting than completing a project and having happy customers that will feel confident referring JK Paint & Contracting to their family and friends.
Isabel Kelly
Office Manager
Hi, my name is Isabel Kelly. I started working for JK Paint & Contracting in 2017. My role as General Manager is to oversee all operations at JK Paint from marketing, sales, and final production to ensure client satisfaction. I really enjoy being there for the team and the opportunity to continue to learn more about business, but also the opportunity to watch my coworkers grow, learn, and succeed. I have heard many people say it is hard to work with family, but for me working with all three of my siblings has brought us even closer together. When I am not at work, I enjoy spending time with my family, walking my dogs at Champoeg State Park, visiting central Oregon, and reading a good book.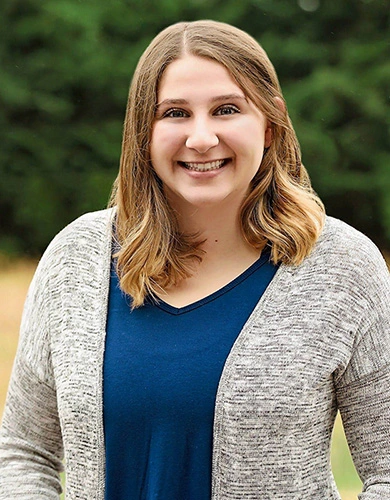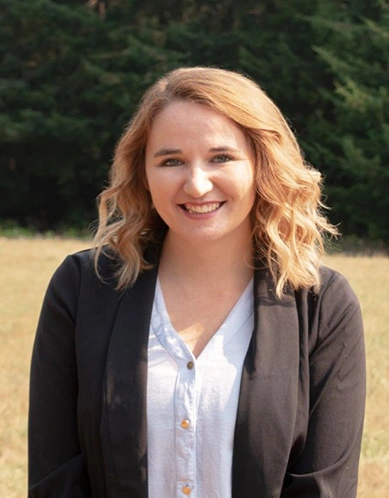 Monica Strenke
Project Manager
Hi my name is Monica Strenke. I am the Project Manager at JK Paint! I was the last sibling to join the family business, starting with JK Paint early in 2021. I have experience in management and customer service, and have really enjoyed applying those skills to the painting and contracting industry. I graduated from University of Oregon (Go Ducks!) with a degree in Sociology. My husband and I have two Australian Shepherd dogs, and we spend our time hiking, biking, and running with them.
David Gonzalez
Assistent Project Manager
My name is David Gonzalez and I'm the Assistant Project Manager for JK Paint. I help manage jobs and provide guidance as needed with my experience in this field. I enjoy problem solving and maintaining positive morale with the JK Paint team. When I'm not working I can be found out on the sand dunes riding around or planning my next trip to a new travel destination.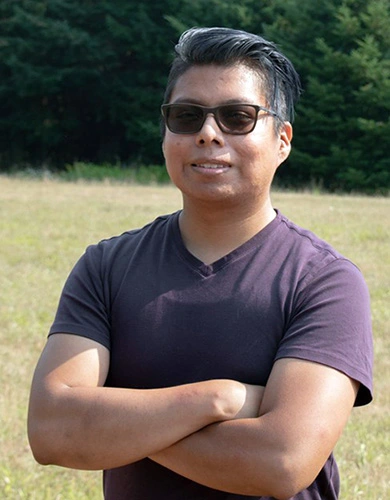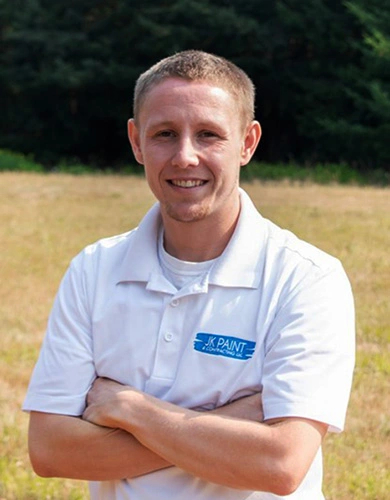 Davis Kitchens
Project Estimator
Hi, My name is Davis Kitchens. I am the project estimator at JK Paint & Contracting. I enjoy meeting with our potential clients and learning about their project, answering any questions they may have, and then preparing them a fair and honest quote. Before stepping into the role of estimator I was a painter for JK Paint. In my free time I enjoy cooking, driving my Mitsubishi Evo, playing sports, and hanging out with my family.
Gigi Hogan
Office Administrator
Hi, my name is Gigi Hogan. I am the Office Administrator at JK Paint & Contracting. I joined the JK Paint & Contracting team in May of 2021. My role is to handle the administrative tasks as well as help answer any client's questions. In my free time I like to draw, go on walks with my dog, and spend time with my family and friends.