How Weather Affects Painting Homes In The Portland Metro Area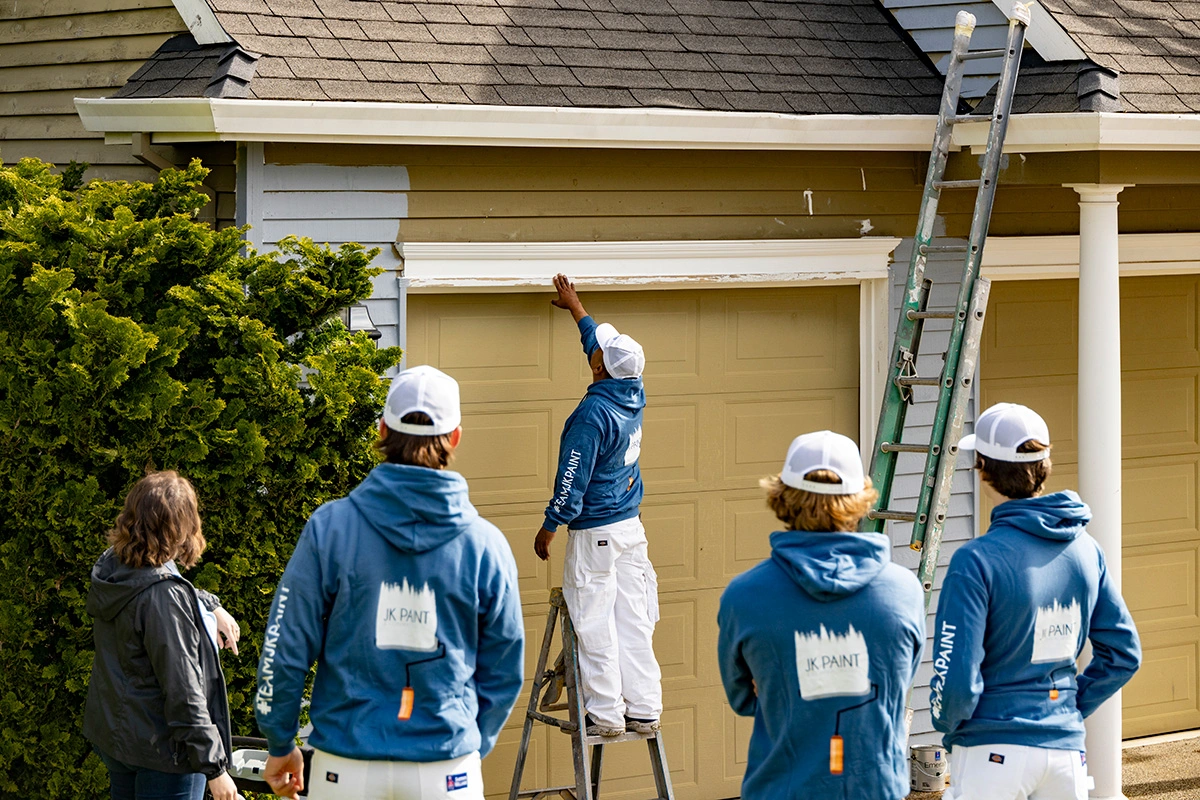 Weather plays a huge part in the painting process. Depending on where you live, cold and rainy might be the norm year round. Or maybe it's sunny all the time. In the Pacific Northwest, our homes face all kinds of weather changes. This plays a part in how we paint.
Types Of Weather In Oregon And How It Affects House Paint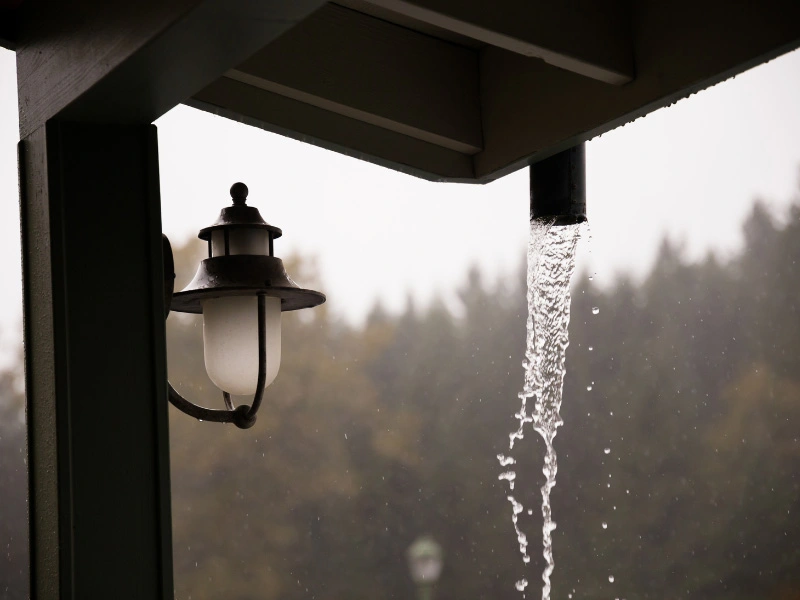 The Portland Metro Area can see an average of 36 inches of rain per year ("Portland Weather | The Official Guide to Portland"). No matter where you live, when it comes to painting the exterior of a home, it's best to get the job done before the rainy season. Otherwise, rain can destroy a fresh paint job and simply remove it from your walls. A wet surface also won't allow fresh paint to stick or dry properly ("Can You Paint Home Exteriors In Rainy Weather – Berger Blog").
Pro Tip: In Oregon, the rainy seasons are a great time to schedule indoor painting projects. Whether that's repainting the walls and trim, your fireplace, stairs, kitchen cabinets and more.
Snow
Portland and the surrounding cities only see an average of about 4.5 inches of snow annually ("Winter Weather Basics and FAQ"). Snow indicates cold temperatures. Cold weather doesn't allow paint to dry and cure correctly ("When is the Best Time to Paint Your House Exterior"). When exterior paint does dry through in cold weather, it will also affect the original color of the paint, which might leave you unhappy with a different shade. Depending on the base of the paint and the temperature, the coats could go on unevenly or even freeze (Rodriguez) while being applied. Snowy conditions are just not ideal for painting the exterior of a home.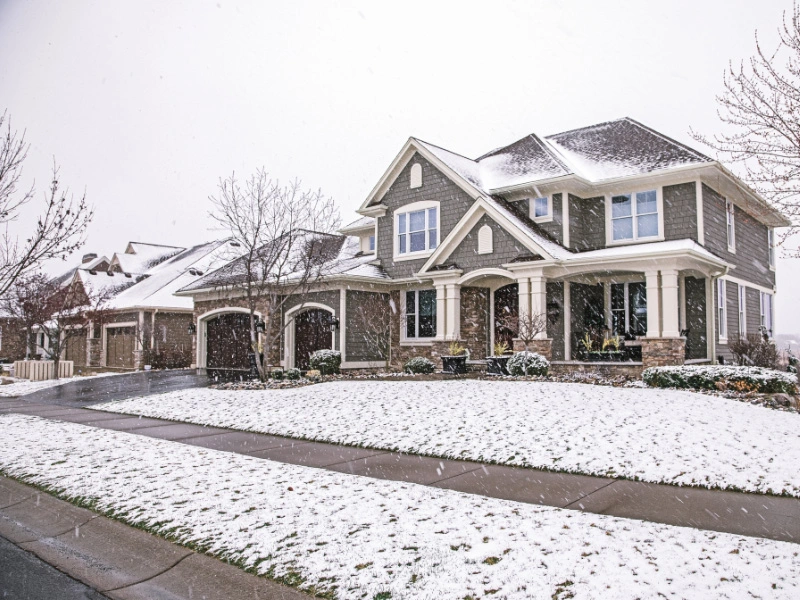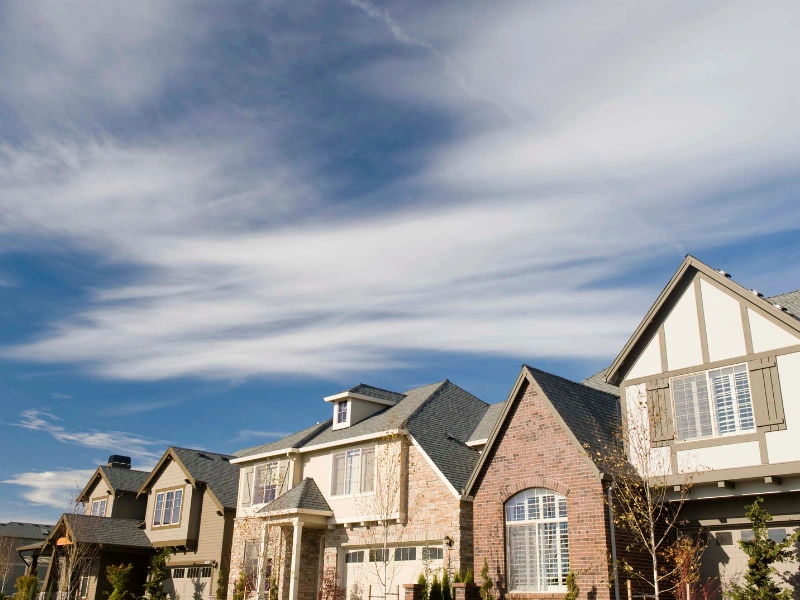 Wind
The main effect wind has on painting is that it causes the paint to dry too quickly ("Best Weather Conditions for Painting Your Home Exterior"). Wind could also cause dirt and other particles to stick to wet paint during the process. It's best to try and avoid painting during a windy day for these reasons. Scheduling an exterior paint job throughout the late spring, summer, and early fall is the best way to avoid windy weather.
Heat/Sun
The Best Weather Conditions For An Exterior Paint Job
The best type of weather for an exterior paint job would be on a sunny or cloudy day where the temperature is between 50-88 degrees fahrenheit. These temperatures have some wiggle room, but they are the ballpark for applying even coats that dry and cure the paint color correctly. JK Paint is known for their quality exterior paint end results, and this type of weather helps that happen.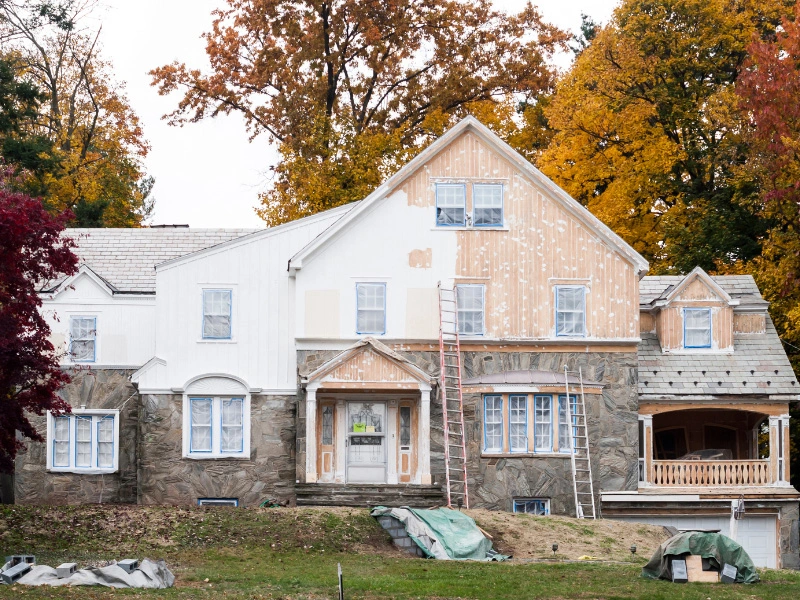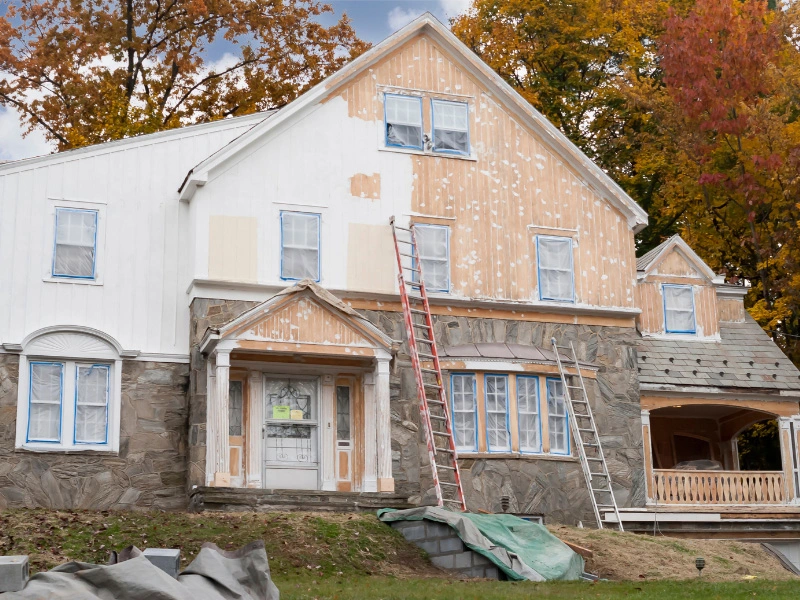 How To Protect Exterior Paint On A House
Proper Paint Preparation
The best way to protect paint on a house is to properly prep the surface before painting. Prepping includes a variety of tasks such as wiping down or scrubbing the surface, sanding and smoothing out imperfections, filling holes and gaps with caulking, gathering the proper materials and tools, and prepping the work space. The tasks can change depending on how severe the surface damage is or depending on what type of material is being prepped.
Pro Tip: Prepping the surface before painting is crucial for ending up with a quality end result, and a long lasting finish.
Repainting
Depending on the type of siding material your house has, it's a good rule of thumb to repaint your home when you start to notice any of the following:
Cracked or chipped paint

Discoloration, or fading

Warping or sun bubbles

Water damage/rot

A bad paint job
Pro Tip: You can base a repaint job off of damages, like those listed above, or simply calculate the amount of time since the last time your house was painted. Each type of siding has a different life span as well as a number of years it's recommended to be repainted, damage or not:
Fiber Cement Siding: Every

10 to 15 years

(Arvie)

Wood Siding: Every

3 to 5 years

("7 Steps to Properly Paint Wood Siding")

Vinyl Siding: Every

10 years

("Can You Paint Vinyl Siding? You Bet. Here's How — Advice from")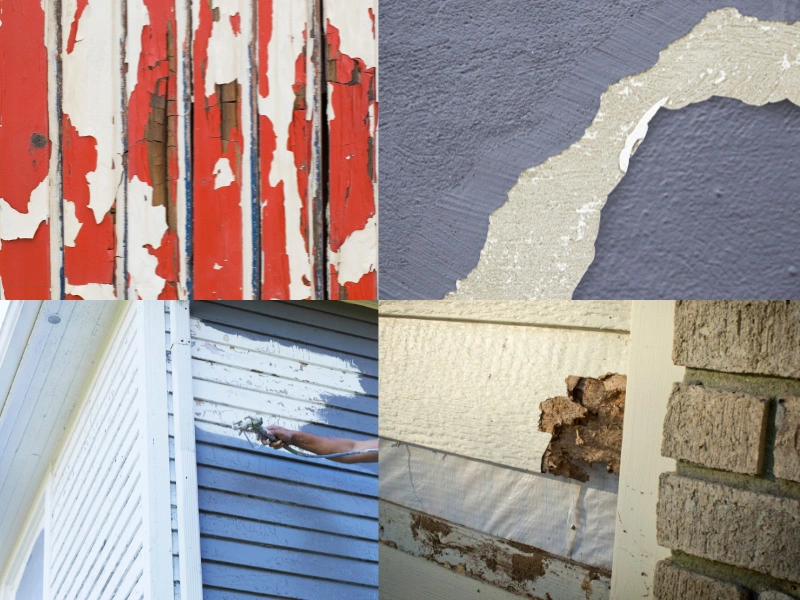 Choosing The Correct Materials
When protecting the exterior paint job on a house, it's first most important to use the correct materials when painting.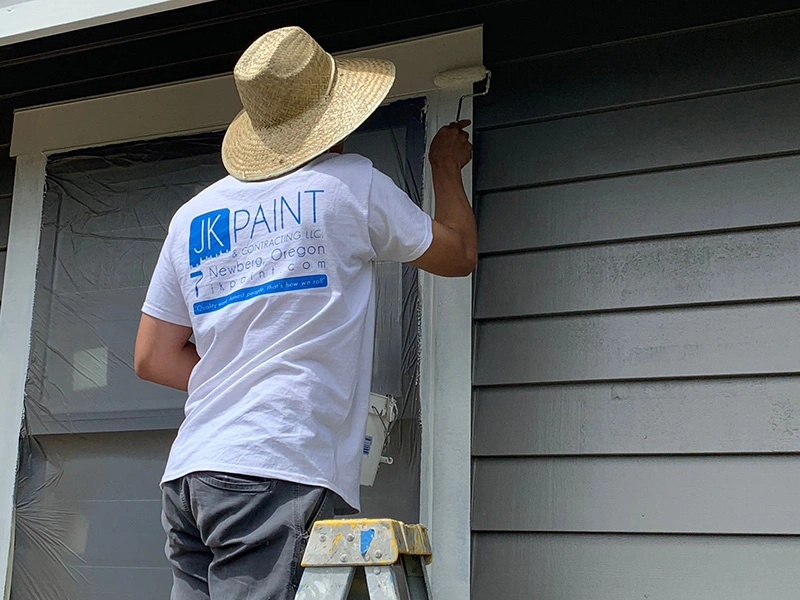 Paint brand: Choosing a quality paint brand will set your paint job off on the right foot. There are a lot of paint options out there, but JK Paint recommends using

Sherwin Williams

or

Benjamin Moore

paints.

Paint finish: The finish you choose will affect

how long your exterior paint lasts

(Sharp). It's important to make sure you get a finish that will be easy to maintain and resist weather conditions in your area.

Paint color: This step is a personal preference but just make sure to choose a color you won't get tired of so you don't have to worry about changing it. Read our blog on

popular paint colors

to learn more about choosing the right colors for your house.

Painting Tools/Equipment: Ensuring you have the correct tools to paint with are important for obvious reasons. If you want a professional, and quality paint job that doesn't have to be redone, you could also hire a painting contractor like JK Paint.
Classic Exterior House Colors To Choose From
Blue paint: Whether dark or pastel, there is a different shade of blue for every home. Blue pairs exceptionally well with white, but play around with different shades of blue for the trim. A wooden stained door also looks great against blue hues.
White paint: Big and small white houses will always be a classic favorite. Pair with a red door for a pop of color, or stick to a darker colored door and trim for bold elegance.
Black paint: Black colored homes are definitely a new "classic," but we're sure it's a trend that's here to stay. You can use a lighter colored trim, like bright white or pastel gray, to expel any morbid feelings that might creep out new homebuyers.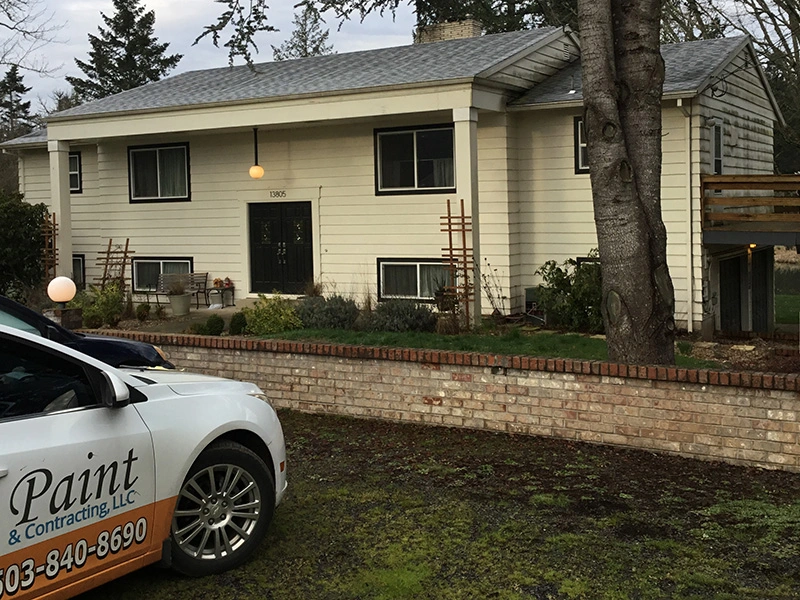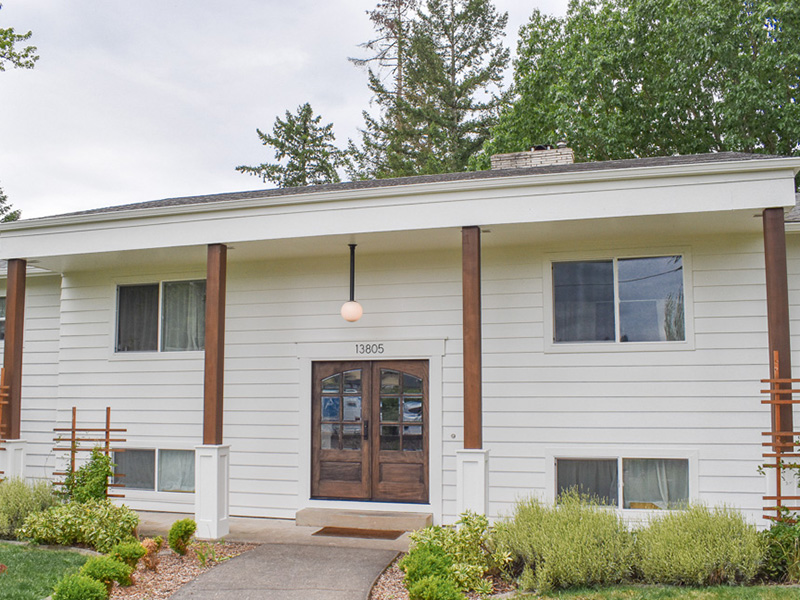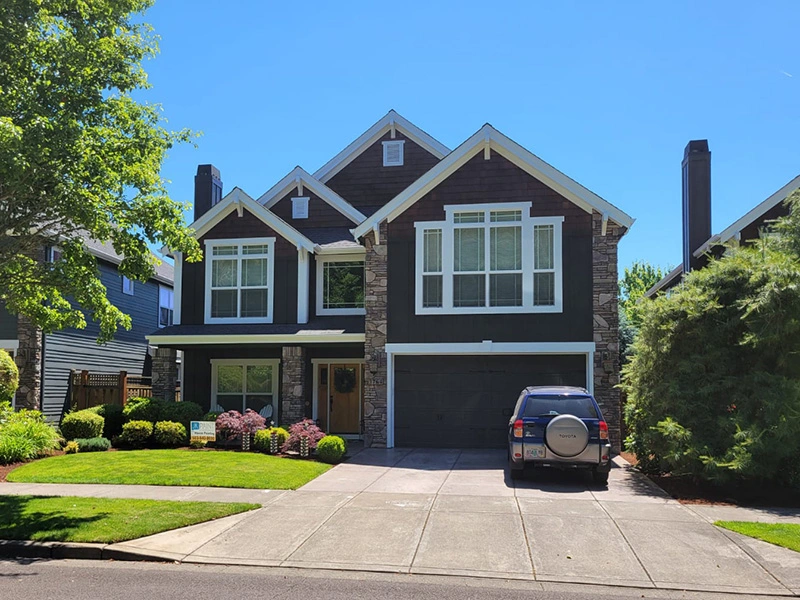 Earth tone paints: Colors like greens, browns, creams, taupe and clay or terracotta are a popular choice for those who like earthy tones. These colors can be mixed with any variety of neutral trim and door colors.
Gray: Similar to blue, whether it's a light colored shade of gray or a darker shade, you can't go wrong with this classic option. White trim usually makes a great pairing with any gray colored house.
Pro Tip: If you're still having trouble deciding on the best color match for your house, JK Paint also offers color consulting in the Portland Metro Area.
Professional Painters In The Portland Metro Area
If you're not up to doing a DIY exterior house paint job, JK Paint & Contracting will happily help you get the project done. Our professional painters will ensure a quality end result that lasts for years to come. We also offer financing, so don't hesitate to contact us to get started on painting your home!