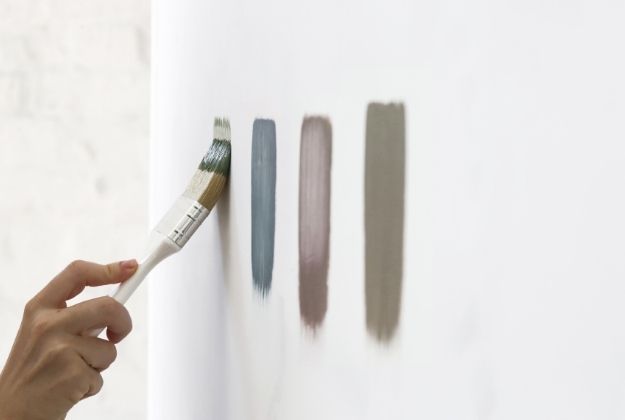 2020 was a year of unprecedented chaos. There was the pandemic; a tumultuous, drama-filled election; and the lack of familiar comforts such as family, regular outings, and either the workplace or school.
With everything that's been going on, chances are, the average homeowner is feeling exhausted, burnt-out, and pessimistic. The top interior color trends in 2021 include bright, bold, and cheerful hues; natural shades; and uncomplicated neutrals. These cheerful, relaxing trends are intended to ground people in what they've been craving, allowing them to relax, recharge, and find happiness in the little things. They'll help you turn things around, restoring your optimism and making the new year predictable, stress-free, and fun.
With such a wide variety, you're guaranteed to discover a palette that suits your style. Keep on reading to discover some of the upcoming year's new, exciting color trends.
Bold and Vibrant
An ever-popular trend, these rich, saturated hues are expected to make a big impression in 2021. Lively, eye-catching jewel tones such as ruby and sapphire and deeper shades such as cypress and saffron can brighten up your home's interior. These bold colors make for spectacular accents to softer, muted shades. Incorporate them into an attention-drawing accent wall or spruce up your smaller fixtures, such as your bookshelves and fireplace, with a hint of vibrancy.
There's plenty of other ways to include a splash of color in your design. For a real throwback, add in some eclectic, luxe shades. The flashy colors of the '70s glam era will give your home an exciting, fun-loving aesthetic—ideal for dance parties or for reminiscing about your youth. If you're a fan of the pretty, glamorous, and chic, try out roses and fuchsias accompanied by natural flowers, glass tables, and high-class, uniquely embossed furniture. Love the Mediterranean or Spanish Modern style? Incorporate bold oranges, yellows, and blues in your design.
Neutrality
If you're planning to fill your room corner-to-corner with bold, colorful artwork and statement pieces, neutral tones can make for the ideal backdrop. The best part of neutral colors is, as we previously mentioned, their versatility. Monochromatic colors, such as taupe, whites, and voguish grays, work well with most other colors, making them highly versatile. You can mix in lively reds, calming blues, and sultry purples without having to worry about ruining your color scheme.
Neutral colors reflect modernity. For a sleek, technological look, you can rely on light to medium grays, which mirror the metallic appearance of modern appliances, furniture, and décor. At the same time, warmer-toned neutrals can offer an upgrade to the traditional rustic farmhouse look. Including light browns and creamy whites is the easiest way to achieve this classic, all-natural aesthetic. Are you a minimalist? If so, whites, grays, and black can help you achieve a basic, decluttered look.
Buyers love neutrality, too. Homes that feature walls painted in an attractive but neutral color tend to sell faster and for more. They're like blank canvases that new owners can easily adapt to suit their own preferences. If you're painting for profit, then simple, neutral colors are the way to go.
Bright, Sunny Hues
Wash away that dark, gloomy atmosphere with bright, sunny shades. With winter approaching, they're great ways to give your home a happy, light-hearted feel during this dark, cloudy, and snowy season. Softer yellows function as almost-neutral shades and complement other light, pastel colors, such as light pink, baby blue, and lilac or periwinkle.
They're less versatile, but darker yellows such as ochre and mustard pair excellently with other earthy tones. They're similar in color to sunflowers, which makes them perfect for floral- and summer-themed rooms.
For an outdoorsy feel, mix your yellows with rich shades of blue and subtle hints of greenery. This mimics element of nature: the sun, the sky, and trees, respectively.
Older, vintage furniture pairs well with shades of yellow. If you're aiming for a traditional design, you can incorporate these gentle, muted shades into your walls as well as into your furniture.
Hints of Nature
Another one of the top interior color trends of 2021 involves incorporating hints of nature into your interior design. Natural, biophilic design can invoke a sense of tranquility and comfort. Mossy greens; warm, rich chocolate browns; and deep blues can transform your room into a cozier, more comfortable space.
With traditional hang-out spots such as restaurants, amusement parks, and libraries off-limits, people are seeking respite through gardening, hiking, fishing, and other outside activities. These natural colors nurture wellness and calm and symbolically reflect a return to—and a love for—everything natural.
For a forest- or garden-themed room, focus on darker greens and browns. If you prefer the beautiful rocky mountainside, go with browns, grays, and whites. To transform your home into a beachside paradise, try incorporating medium-toned blues and ashy, sandy colors. You can accent these with darker greens and corals.
Rusty tones such as terracotta can transform your room into a scene of eternal autumn. If you love pumpkins, falling leaves, and cooler weather, including grounding oranges and browns in your design can immortalize them. Brighter, lighter colors, such as dusty pinks, are great ways to symbolize the springtime, while whites and pastel blues can make your home feel like a quiet, snowy day.
2021 is a year for healing, relaxation, and uninterrupted calm. These trendy palettes can restore balance to your home and your life, making it easier for you to sit back, close your eyes, and relax.
Say farewell to the unpredictability and uncertainty of last year with happy, vibrant tones; calming, neutral shades; and grounding, biophilic design. Whatever your preferences, you're sure to find a color you'll like among these versatile trends. You can paint your walls, cabinets, and wooden furniture with them or incorporate them into your décor by tossing colorful throw blankets and pillows onto your living room sofa.
If you're planning on upgrading your interior to match some of these popular, upcoming trends, JK Paint & Contracting can help. For trustworthy, reliable, and high-quality painting services in Portland, Oregon, check out our website and contact us to discuss the details of your project.