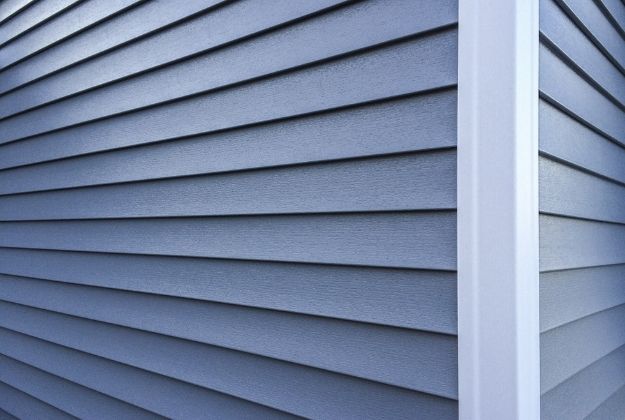 The exterior of your home works hard to keep the elements outside where they belong while also looking its best for passersby. Exterior siding is both functional and cosmetic; it's one of the most important parts of your home.
If you're thinking about updating your exterior siding, you're probably wondering what kind of siding is best. You want something that's strong and sturdy but also has exceptional curb appeal. There are dozens of options to pick from, which can be overwhelming. How do you choose?
In this brief guide to choosing the right exterior siding, we'll expound on the pros and cons of five popular siding types to make your decision easier.
Vinyl
Vinyl is the most popular siding option for homes. It's affordable, durable, long-lasting, easy to install, and comes in a wide variety of colors and designs. What's not to love about vinyl siding? It's a great low-maintenance option for homeowners—but keep in mind that it's easily damaged by hail and debris.
Fiber Cement
Fiber cement is the way to go if you want a siding that's as tough as nails. It's moisture- and rot-resistant, non-combustible, pest-resistant, and weather-resistant. It can take virtually anything Mother Nature decides to throw at it.
The one downside to fiber cement is that it's hard to install. You definitely can't DIY it—not even all siding installation companies can do it! Installing fiber cement correctly requires special tools and safety precautions.
Wood
Wood is a beautiful material that can make your home look like a charming and rustic cabin. But this luxurious material comes at a price. Wood siding is expensive and vulnerable to the elements and pests. It also requires a hefty amount of maintenance—you need to clean and reseal it regularly. But for many, the unmatched beauty of wood siding is worth the sizeable cost and time commitment.
Brick
The next popular siding type covered in our brief guide to choosing the right exterior siding is brick. Brick siding is beautiful and durable. It's hardwearing and resistant to fire, heat, and pests. If you live in a busy area, brick siding can dampen the volume of outside noise. One thing to keep in mind, though, is if this siding breaks, it's complicated and costly to fix.
Stone Veneer
Stone veneer looks exactly like real stone, but it's actually made from a mix of cement, particulate material, and pigment. Stone veneer siding is durable and low-maintenance. It's also an inexpensive alternative to real brick. If you want an authentic brick look for the exterior of your home, get brick veneer, which is a type of stone veneer.
Whether you need your current siding repaired or replaced, JK Paint & Contracting can help! We're an experienced group of exterior siding contactors in Portland that provide a variety of top-notch services for your home. Contact us today to discuss the needs of your siding and to schedule repairs or installation.